Business automation tools or the Dragon's Den approach?
Red Hat's so-called 'next generation' Business Rules Management System (BRMS) has reached its next iteration in the form of the JBoss Enterprise BRMS 5.1 product.
This open source business rules management system is said to enable 'active decision making' with easy business rules development, access and change management functions — and functionality to allows businesses to quickly change the rules and active decisions that underpin enterprise applications to respond to market dynamics and competitive positioning.
Well, that's the corporate official line on this anyway.
There are some great software tools here for sure, but doesn't it make you stop and question what ever happened to personal entrepreneurial spirit, intelligent business innovation and the ability for a human being to "have a feel for the market" and the customer?
Do you buy Red Hat's line? "Business rules systems are critical for businesses to retain their competitive edge by making active decisions regarding business events as they occur."
Or do you subscribe to the Dragon's Den approach? Taking a punt on a wild business challenge (think Reggae Reggae sauce) and getting a feel what customers in the street actually say about a product — even if that street happens to be Notting Hill high street.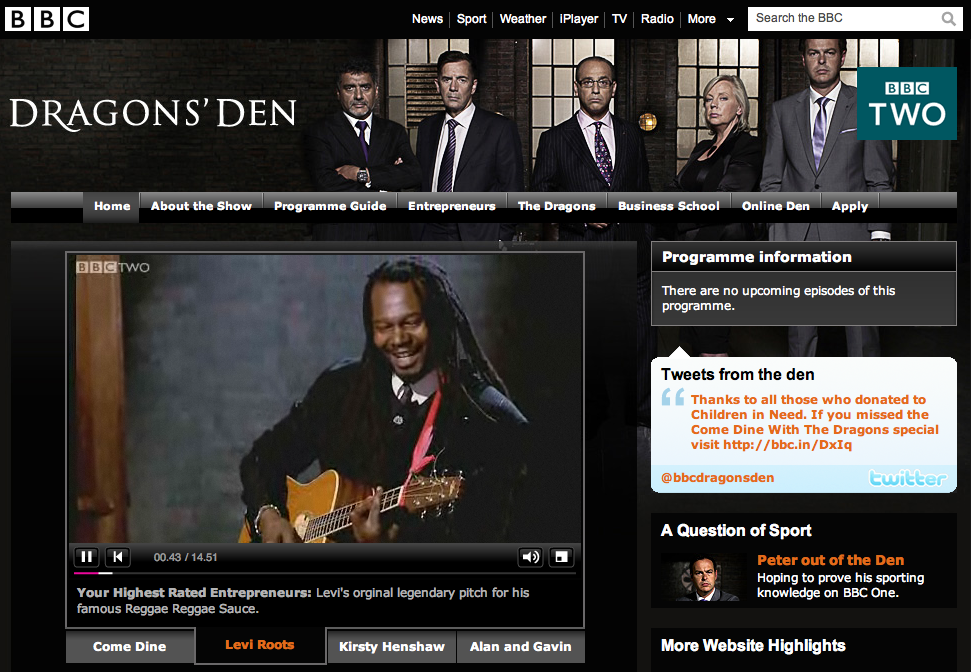 Red Hat of course will point us to the functionality of its architecture that supposedly allows a business to quickly change the underlying rules that govern such features as real-time insurance quotes, automatic discounts, linked frequent buyer programs and medical health records safeguards.
"Consumers literally use BRMS functionality every day which is why having a cutting-edge system like what we are offering with JBoss Enterprise BRMS 5.1 is absolutely critical to help a business retain competitive advantages, engage customers and maximise revenue," said Craig Muzilla, vice president, middleware, Red Hat.
Yeah good point Craig, but I can I have some Caribbean jerk sauce on that please?