Big media brands using open source Drupal to publish
Rumour has it that several well known publishing brands have moved from their traditional print versions into online-only entities in recent times. For these reasons I ended up surfing for open source publishing topics this week.
Maverick new players in this space might be interested in checking out http://theopensourcenewspaper.org/ and its ancillary references to Drupal, the free and open source software package for publishing, managing and organising a variety of content on a website.
At its heart, Drupal tries to create a "user-centric" platform for news, debate and sharing. Well, newspapers have always provided news, debate traditionally came via letters to the editor — but OK, online sharing is new for sure!
Drupal can be used to build everything from personal blogs to enterprise applications. Its developers have also provided thousands of add-on modules and designs to allow users to build publishing-styled websites.
If you thought that it was just the Dingley Dell Gazette that might use Drupal, then think again. There are several big media brands that use Drupal.
Celebrated journal The Economist is using Drupal 6 to serve the vast majority of content pages to its flagship web site, economist.com. The homepage is Drupal powered, along with all articles, channels and comments.
The publisher's case study reads as follows, "The Economist evaluated several open source CMS and proprietary solutions aimed at media publishers. In the end, The Economist chose Drupal for its vibrant community, and the ecosystem of modules that it produces."
Some front-page examples are shown below: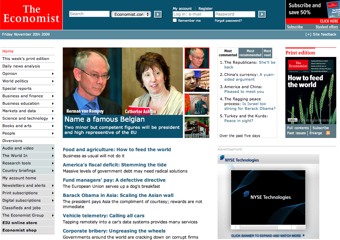 The Economist, UK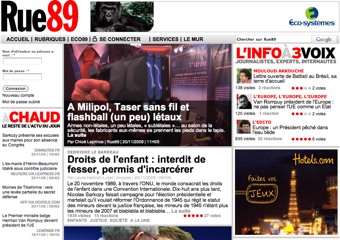 Rue 89, France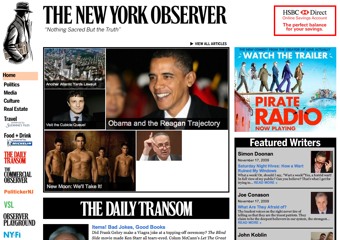 The New York Observer, USA