"Beautiful" Ubuntu Font Family released
Google and the Ubuntu project are decking the halls with a new release of the Ubuntu Font Family to the world through the Google Font Directory. Using the Google Font API, the company says any web designer can now pick Ubuntu from the Google Font Directory and bring the "beauty and legibility" of the Ubuntu fonts to their web properties. 


Legible yes – they are indeed legible, beautiful may be stretching it though.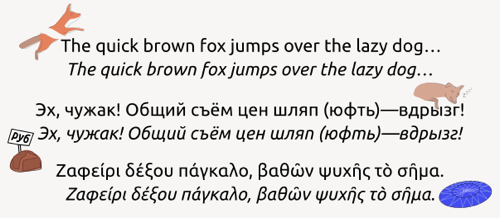 The companies state that using Ubuntu as a web font means that visitors will always see the text and fonts as intended, when viewing in a web browser such as Chrome, Firefox, Internet Explorer, Opera or Safari — even if the font is not installed on the visitor's computer.
The new Ubuntu Font Family debuted in the current Ubuntu 10.10 release of the Ubuntu operating system and is also available for download from font.ubuntu.com.