Basho Riak TS -- an IoT database must be a fast read/write time series database
Basho Riak TS arrives this month, but what is it?
Well, first of all, what is Basho?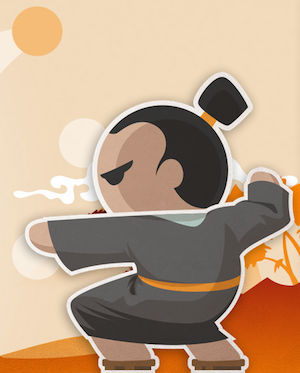 Basho is a 'data platform' (it's software, of course) that provides the services to support multiple database models optimised for key value, time series and large objects.
So, what is Basho Riak?
Riak is a distributed NoSQL database.
… and what is Basho Riak TS?
Riak TS is a distributed NoSQL database and key/value store optimised for fast reads and writes of time series data.
Doh! TS = time series, get it?
NOTE: Time series data (and indeed time series applications) is sometime also called 'time stamp' data and is simply data that has been time coded… as we now build out the Internet of Things (with all its environment sensors etc.) the ability to know when data was created becomes arguably even more crucial than in the past.
Back to the news… this product then is a distributed NoSQL database architected to aggregate and analyse massive amounts of sequenced, unstructured data generated from the Internet of Things (IoT) and other time series data sources.
According to Accenture, the IoT will add $14.2 trillion to the global economy by 2030, enabling companies to capture new growth and boost revenue.
As more and more enterprise applications collect IoT data, specifically time series data from sensors, they need fast, reliable and scalable read and write performance (so says the company) — so to accomplish this, the data must be stored, queried and analysed together.
Unlike traditional databases, Riak TS is built to store and retrieve time series data with enhanced read and write performance says the firm — Basho insists that Riak TS can be operationalized (they mean deployed) at lower costs than traditional relational databases and is easy to manage at scale.
The PR quote parade
"At The Weather Company, we manage 20 terabytes of new data a day, including real-time forecasting data from over 130,000 sources. The sheer volume of time series data requires databases that can efficiently and reliably store and query time series data. Riak TS delivers on this need and allows us to perform the associated queries and transactions on time series data, while maintaining high availability and scale," said Bryson Koehler, executive vice president and CIO, The Weather Company.
"The rise of unstructured data presents a significant opportunity for innovation. As a result, companies are demanding database solutions that are operationally easy and specifically optimized to handle this type of data. Built on the same core Riak foundation, we now provide a solution specifically optimized for storing and retrieving unstructured data, making us the only NoSQL player that has specialized offerings for key value, large object and time series data. With Riak TS, customers can more easily scale and execute on Internet-of-Thing uses cases and more," said Adam Wray, CEO, Basho.