Avast builds on Android anti-malware pedigree with new HQ
Avast Software was kind of 'one of those Central and Eastern Europe' (CEE) security firms along with the other usual suspects that most of us can name… and then, it kind of became something more than that and started to boast more users than its competitors — so that then… consequently, it has more than tripled in staff in the past five years.
The firm this month announced and celebrated the opening of its new headquarters in the Enterprise Office Centre building in Pankrac, Prague.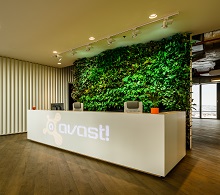 In terms of operation, Avast is known for its PC and mobile security software and has a particular specialism in Android security — Android malware analyst Nikolaos Chrysaidos is worth a follow on Twitter if you spend time worrying about droid attacks.
The wider Avast blog is also a interesting channel i.e. it is used to impart actual info for users rather than act as some corporate showboating stream.
Due to the various automated tools that can be used to generate different malware packages (using much of the original app's source code) Avast's team have explained that cyber-criminals can generate an app's main source code and then change or add the app's UI and internal things, such as URLs — and this is how still evolving threats can spawn new variants so quickly.
The Garry Kasparov factor
To celebrate its new HQ, Avast hosted a gala with special guest, former world chess champion Garry Kasparov — plus tours of Avast's new office space, and live demonstrations of Avast's applications for home, mobile, business and enterprise.
"Avast has chosen a building that reflects its open, innovative, and inspirational company culture. We selected Erste Group Immorent to construct our new home as they are the leader in building modern infrastructure in Central Europe," said Vince Steckler, chief executive officer of Avast.
"With this move we plan on continuing to grow in the mobile sphere, to further expand our SMB and enterprise business and to provide consumers with innovative security they will need in an Internet of Things world."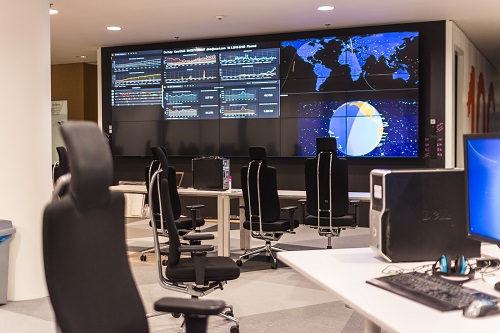 Above image: the Avast antivirus lab
"Avast's success springs from innovations, comprehensive technology and creativity of top experts. We are honoured that such a top tech company has chosen our Enterprise Office Center building as its new headquarters," said Tomas Veleminsky, CEO of Erste Group Immorent. "For us this proves our ability to meet up the highest standards and provide the most demanding tenants with desired comfort and top level service."