AsteroidOS smartwatch OS wants you, developers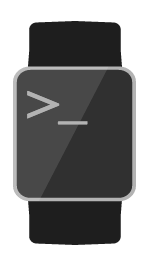 AsteroidOS is a new open source operating system specifically designed to serve software application development on smartwatches. The project is gaining traction and has been reported to now be looking for developer and community contribution engagement.
AsteroidOS is built with Qt 5.5 & QML
Programmers interested in AsteroidOS can port the operating system to new smartwatches. There is also the option to create an Asteroid app by using an SDK generated by OpenEmbedded, a build framework for embedded Linux.
Its makers say that AsteroidOS has been created from the ground-up with modularity and freedom in mind.
According to the community behind the software, "If you want to help AsteroidOS, you should start by joining #asteroid on Freenode where you'll be able to discuss with other members of the community. If you're not a developer, you can help by translating AsteroidOS, designing UI/UX, testing reporting bugs, etc."
AsteroidOS needs developers to create end-user applications using the Qt5 framework. Checking the beginner tutorial is a good way to start. Then you can take a look at the TODO List to find interesting apps you could create.
AsteroidOS uses OpenEmbedded as its build system. That's why it needs people to maintain the meta-asteroid layer, the OpenEmbedded layer that provides the basis of AsteroidOS.
Extending the Asteroid's hardware support by creating a BSP for smartwatches that aren't already supported is also a great way to help.