Apple Mac open source fantasy video game
In a week filled with big data and predictive analytics at what is an undeniably fairly heavy enterprise level, the Computer Weekly Open Source Insider blog today turns to the equally important subject of community driven fantasy video games.
Battle for Wesnoth is available for Apple Mac from its own website as an open source Gna! Project at version 1.11.0 for free download.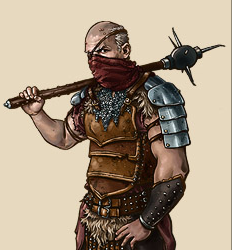 A turn-based strategy fantasy game, Battle for Wesnoth has comparatively flourished where many other open source games have failed and its website features options to play in content setups created, saved and shared by other users.
The game also allows players to create their own art, their own game scenarios, their own military units and even their own maps – it is based around a truly open model.
NOTE: Gna! acts as a centralised website where software application developers can develop, distribute and maintain free software. Gna! provides source code repositories including CVS, GNU Arch and Subversion, a download area, mailing-lists, support requests and patches.
According to the game about pages, "Wesnoth has many different sagas waiting to be played. Fight to regain the throne of Wesnoth, of which you are the legitimate heir… step into the boots of a young officer sent to guard a not-so-sleepy frontier outpost… lead a brutal quest to unite the orcish tribes… vanquish a horde of undead warriors unleashed by a foul necromancer, who also happens to have taken your brother hostage… guide a band of elvish survivors in an epic quest to find a new home… get revenge on the orcs by using the foul art of necromancy…"
You can watch the video trailer below.