Alfresco 3.4 Sharpens Tools for Spring Developers
The Alfresco open platform for social content management has reached its Alfresco Community 3.4 version which now comes with new tools and services for Spring developers.
Available for download now, the new offering features a 'Web Quick Start' function for easy website deployment and content integration with enterprise portals.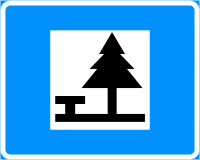 "The demand for collaboration and social sharing around enterprise content is rising – and content that was once meant just for the intranet is now being repurposed for the public web, external portals or even to destination sites across the web," said John Newton, Alfresco CTO.
"Through our implementation of CMIS as a core standard and new features in Alfresco 3.4, our content services platform can now manage and deliver enterprise content to any internal or external application in a way that traditional, monolithic ECM products can't enable without significant time and expense," he added.
New features in this release include:
Collaborative Web Authoring
Office-to-Web Framework
Web Content Services for Spring
Integration with Enterprise Portals and Social Software
Distributed Content Replication
Alfresco's 3.4 release aims to exposes more content management features within shared and third-party collaboration environments. If this is "business empowerment" for you, then you might just be a fan of Alfresco.