A 'proprietary' Linux would have cost $1 trillion & 8,000 person-years
As CTO at open source Business Intelligence (BI) products company Pentaho, James Dixon is responsible for the firm's architecture and technology roadmap.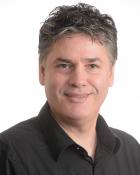 He also appears to be responsible for personally authoring some of Pentaho's technical wiki pages, which is (arguably) only right and proper isn't it?
Dixon notes on the OpenScrum/Home page section that open source as a movement in the software realm is successful and growing rapidly.
Freshmeat is tasty
SourceForge.net alone hosts over 450,567 open source projects and has over 1.6 million registered users (plus 678,888 developers and 125 million downloads per month) and Freshmeat (a sister site to SourceForge) has over 40,000 projects.
"The Linux source code is estimated to be over 30 millions lines of code which, using conventional methods, would have taken almost 8,000 person years at a cost of over $1 trillion (Wheeler)," writes Dixon.
He argues that the "productivity and momentum" of open source has been attained using a set of generally-accepted principles and philosophies that are able to produce high-quality software – and that exactly how and to what extent these principles are applied is up to the creators and administrators of each open source project.
But not all open source is the same
"Newcomers to the world of open source are expected to educate themselves on the general principles and etiquette of participating in each specific project. There is a high degree of variability in the tone, leadership, procedures, and development technologies across open source projects," writes Dixon.
NOT a methodology, open source is a guiding philosophy
He concludes, "The principles of open source are exactly that, a set of guiding philosophies. They are not, as some represent them to be, a software development methodology. Given the tangible outputs that the open source movement has created so far it is surprising that, comprised as it is of very vocal and creative people, it has not noticeably settled on, nor even proposed, a well-defined methodology for developing open source software."
Indeed, Dixon questions the facts i.e. given its success and history why is there no accepted open source software development methodology he asks.