007 DevOps: Ansible's secret agentless route to IT automation
No not runcible, this is Ansible.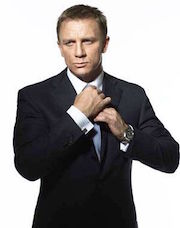 What is Ansible?
An ansible (lower case) is a fictitious machine capable of instantaneous or superluminal (faster than light) communication.
… on the other hand
Ansible Inc (upper case) is a company that makes "agentless" orchestration and configuration management tools in the form of an automation engine designed to help deploy both applications and the wider software systems that they exist within.
Agentless you say?
What is a software agent?
A software agent is a 'persistent' (i.e. always present) piece of software application code designed to run with a specifically defined goal so that it can react to its wider data and software environment and serve internal system needs such as initiating, monitoring and if needed terminating other software applications or indeed other agents. An agent is capable of running without continuous direct supervision and may or may not have its own user interface.
The software here from Ansible demands no custom scripting or custom code and indeed no agents.
Instead, it uses an automation language that its makers claim is easy to learn.
Ansible project founder Michael DeHaan has said he, "Wrote Ansible because none of the existing tools [would] fit my brain. I wanted a tool that I could not use for 6 months, come back later, and still remember how it worked."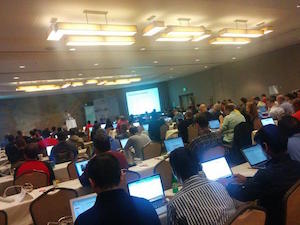 AnsibleFest comes around at an interesting time i.e. every major software player from CA to HP to IBM and onwards is currently trying to sex-up the abilities of its software orchestration engines, configuration management tools and continuous delivery offering — and the term DevOps is never far away.
Then there's open source in the configuration management space from Red Hat to Puppet and Chef and Salt and onwards, but this is not a cross vendor analysis — so what of Ansible?
Core technology proposition
The core technology proposition here is a developer play yes — but it's also an opportunity for less technical users to get involved with IT automation because Ansible avoids the need to write custom scripts or code to manage applications.
Why is IT automation important?
Well, with less code scripting, users can start to influence the life of applications because Ansible uses a language that champions the concept of building workflows that most people can understand.
Why is application life important?
The theory is, if more stakeholders can help get applications into shippable shape, then applications can a) get to market faster if they are being sold or b) get implemented faster and do what they are supposed to do.
AnsibleFest itself a day-long conference bringing together users, developers and industry partners to share best-practices, case studies and news.
Who is Ansible targeting?
• DevOps engineers (therefore developers & sysadmins),
• Operations & network engineers,
• Systems engineers, release engineers and DBAs,
• System administrators and,
• All open source evangelists & users.

In pre show news, the firm that exists as Ansible Inc. has said it has finished its first full year of sales with over 300 customers and the Ansible open source project has had over one million downloads in 2014.
Ansible Tower – Ansible's enterprise IT automation solution – has been downloaded over 5,000 times and is in production managing tens of thousands of servers, VMs and cloud instances across enterprise verticals that include financial services, government, high-tech manufacturing, education, web & e-commerce and media.
"2014 was an amazing year for Ansible and our customers," said Saïd Ziouani, Ansible CEO. "The customer adoption of Ansible Tower exceeded our expectations and validated that enterprise customers and DevOps groups are ready for a simple, secure and agile approach to IT automation that is easy for sysadmins to adopt and provides a near-instant ROI to the business."
Also in this last year, Ansible released agentless support for managing Windows environments, using PowerShell remoting — now Ansible can be used in mixed Linux, Unix, Windows & cloud environments.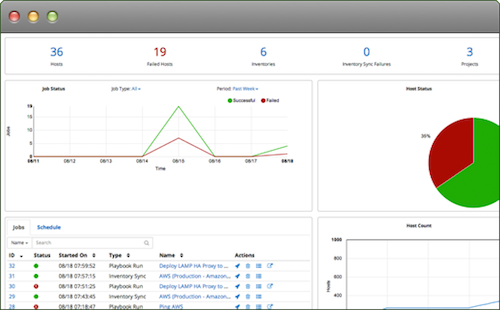 Editorial disclosure: Adrian Bridgwater has worked for Ansible Inc on blog content for its conference events.