Technology At What Prize?
Just wanted to give everyone with a good tech idea up their bit of T-shirt that covers the upper arm – given that it is summer -) a heads up about a new IT ideas competition called Tech Trailblazers – www.techtrailblazers.com – organised by my (and many others) old PR mate, Rose Ross. Well, when I say "old" I mean, er, long standing…

Download this free guide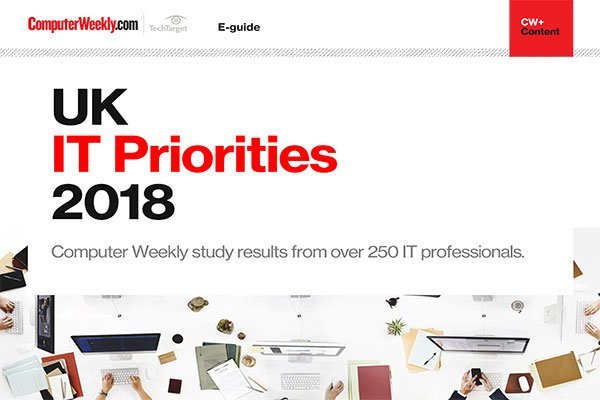 2018 UK IT Priorities survey results
IT organisations in the UK and across Europe are starting to accelerate the move to the cloud. Read more about the key areas in which senior IT managers are planning to invest in over the next 12 months.
So, the idea is – if you have a tech startup wot has got something truly interesting to offer in the current tick box fields such as clouds, emerging markets, virtualisation, sustainability and mobile, as well as "classics" such as networking, storage and security, then take a look at the website listed above and see if it makes sense to enter (go on, you know it does).
As one of the (many) judges, I will – of course – be open to casual bribes such as free lunches in Michelin-starred addresses while receiving The Full Monty as to why your tech is prize-worthy… It's amazing how an excellent crab soufflé and a few glasses of Menetou Salon, or café gourmand and Tenareze Armagnac can heighten the understanding of new technologies. Someone should do a scientific investigation of the process. I'm happy to volunteer my services…
Anyway – I'll be updating on the competition as it develops – while continuing my focus on optimisation technologies that defeat the laws of physics – i.e. go beyond linespeed, starting with something called Constant Velocity Technology that I'm being given the low-down on this week. Watch this (virtual) space…