Cloud Innovation and Groundhog Day Combined...
Within the general misty definition of "Cloud", sometimes something pokes through the veil of ether-precipitation that says "I'm new and I make sense".

Download this free guide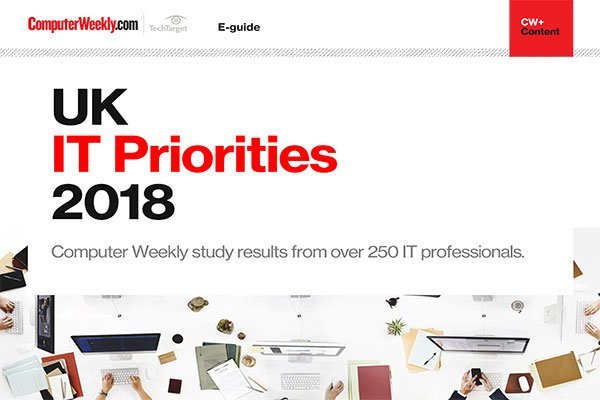 2018 UK IT Priorities survey results
IT organisations in the UK and across Europe are starting to accelerate the move to the cloud. Read more about the key areas in which senior IT managers are planning to invest in over the next 12 months.
And typically, it's not a variation on that other "Somehow Defines Nothing" Hype-TLA that is SDN, but more akin to the style of Python "And now for something completely different". In this case it comes from a UK start-up Fedr8. Ok, so the name sounds more like a courier company, but stick with me…
Rather than focusing on Cloud storage or performance, Fedr8 is focusing on making sure your existing applications will actually work in that environment in the first place. Kind of akin to avoiding the scenario where you buy a large American car before you measure the size of your garage. The product itself, Argentum, provides compatibility analysis and optimisation for in-house applications, prior to cloud delivery. It provides organisations with a suite of tools that can assess, analyse and optimise existing applications, enabling organisations to design successful cloud projects and migrate applications without even thinking about the pain, system, effort and time in attempting to do it manually. Or simply guessing…
To date Argentum has been piloted on Open Source applications developed by companies including Netflix, Twitter and IBM, so no big names there then! How, then, does it work? In layman's terms it analyses the source code of any application, in any programming language, and then provides actionable intelligence to help a company move those existing apps into the cloud – hence "federate" the services! So, what's in a name? Lots it seems -) At a slightly more technical level, code is uploaded to the Argentum platform where it undergoes a complex analysis and is split into objectified tokens. These tokens populate a meta database against which queries are run. From this, out pops a visualisation of the application and actionable business intelligence to enable successful cloud adoption.
Sounds great in theory, and looks a must for Broadband-Testing to put through its paces; not least because there is a Groundhog Day moment here. Yes, the product is innovative, BUT there is an eerie resemblance to that of a former client, AppDNA, whose product analysed applications for migration between Microsoft OSs and browser versions. So, same concept, different application (in every sense) and, indeed, why not? Especially since AppDNA ultimately got acquired by Citrix for more than a few quid. Now that's a precedent I suspect the Fedr8 board will be quite sweet on…