Huddle secures $51m series D funding
This week saw the cloud-based collaboration platform secure $51m in series D funding. Is it close to IPO? It's too soon to tell, but the company has gone from strength to strength over the last eight years; from London-based startup in 2006 to opening offices in San Francisco, New York and DC. <
The money will be used on further expansion in the US and Europe as well as skills, with Huddle co-founder Andy McLoughlin saying he wants Huddle's headcount to increase from 175 to break through the 200 mark.
The company's secure government accredited software is used by 80% of central UK government departments, local authorities and NHS organisations, as well as the likes of Barnardos, NASA, P&G and the National Grid.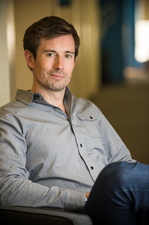 Five minutes with Huddle co-founder Andy McLoughlin
How long has this investment been in the pipeline?
We starting working on the D round earlier this year but were surprised at how quickly the round came together. All of our existing investors participated and the new lead, Zouk, moved incredibly quickly to lock in its investment.
It's obviously very exciting, but after we've closed each subsequent venture round, my co-founder and I would always joke that this is when the real work starts! We're in the middle of a huge hiring round and there seem to be dozens of new Huddlers joining every month at the moment.
A large chunk will be invested into the product and technology organisation. There is a ton of great stuff we want to build in 2015 and the new heads will allow us to get through the list even faster than before. The rest of the money will be spent scaling up our sales and marketing teams in the UK and US.
What does this mean for Huddle's future?
The future looks bright! This money means that we can continue to invest heavily in the parts of the business that support winning, supporting and making our customers successful. Expect to see lots of great new customer logos, new product launches and new partnerships in 2015.
When did you stop being a startup?
Personally, I don't think we should ever stop being a startup – it's a state of mind rather than reflective of the size of your business. Startups are scrappy, agile, fun and do whatever it takes to succeed – I'd like to think we still embody those values. These days we're a little bigger and have a few more processes in place, but we still think like we did when we were ten people.
What are you doing to help other startups?
Both my co-founder and I are active angel investors and advisors to other early stage businesses. We work closely with UK government to shape policy to help small businesses grow. We're also mentors at London-based accelerators like Seedcamp and Techstars.
What are the biggest startup challenges you've had to overcome?
Hiring great people is always hard. It was hard when we started in 2007 because nobody knew who we were, we didn't have any money and working for a startups wasn't cool like it is now. It's hard in 2014 because the London startup scene is really hot, we're trying to hire a ton of people and other companies keep trying to pinch our staff!
What will be new for 2015?
We have pretty clear plans for 2015: we'll be hiring across our development, customer success, sales and marketing teams and building a load of great new features on our web, desktop and mobile apps. Expect to see some big partnership news and lots of new customer announcements. It's become a running joke because we say this every single year, but 2015 will be the biggest year for Huddle yet!