Why Capgemini will never build another datacentre?
I had a look around Capgemini's latest datacentre facility this week. The Merlin site in Swindon is a bit different though.
The reason Capgemini will never build a datacentre again, as I said in the headline, is because it will buy existing premises and fill them with mini datacentre modules.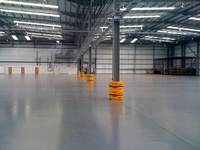 With cloud computing seen by the technology industry as the way forward, service providers will have to have much more data centre capacity.
For example there is Capgemini's cloud computing deal with Royal Mail. And read here for more about Capgemini's cloud computing strategy.
The Capgemini facility is built for the cloud and will not allow its customers to put out of date kit in it.
We will be writing much more about this because it could be the datacentre of the future. But here is a bit more information and some exclusive pictures.
The interesting thing is Capgemini has taken a modular approach and rather than building a new 3,000 square metre site has taken over an unused factory and will assemble mini datacentres within it.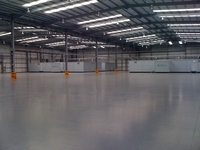 This says Paul Anderson, the man who project managed the facility, will be the way Capgemini and probably everyone else will build datacentres.
Click here for a picture gallery that gives a sneak preview of the site in Swindon.
Capgemini believes this will be the most sustainable datacentre in the world. It is power efficient and re-cycles and re-uses almost everything for example. The site is a former Honda factory no longer in use, so there was no need to build a new facility.
Even the manufacturers of the equipment for the facility are expected to use sustainable methods.
So it is just a shell and not actually a datacentre. But the shell can contain 12 modules which are mini datacentres. This could double though if it place modules on top of others.
Not only is it sustainable but it is incredible secure. It felt like a cross between a prison and a space station with CCTV, biometric readers and of course intimidating perimeter security.