I recently met Matt Barney from Infosys. He is the person in charge of developing leaders within Infosys.
I blogged about how he turns his executives into the rock stars of the IT services world.
Matt is a psychologist so a lot of the stuff he talked about was new to me. But I did ask him to write an article for me that describes what makes a good CIO.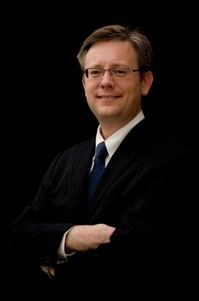 Here it is: So You Want To Be a CIO…
By Matt Barney, vice president and director at Infosys Leadership Institute
"All the great corporations of the world devote substantial energy and resources making sure they groom the next generation of leaders. But not all such efforts payoff.
Indeed, the scientific approach to leadership is overwhelmingly appreciated by leaders who don't want their development by witch-doctors. In the last 100 years, there are good, measurable methods that improve your shot to be at the top, whether you want to be a Chief Innovation Officer or variant of 'Chief Geek'.
Still, there's a twist involved with becoming the best CIO you can be. The transformation is as much style as it is substance. Consider the renowned healthcare executive Quinton Studer. He's long been known for identifying top performers in the companies he's run. He acknowledges their work with hand-written notes addressed to their homes. Although the gesture doesn't cost a lot, the tailored, surprise-filled note from the chief executive is invaluable to a star employee who relishes the recognition. Plus, he can readily share it with appreciative family members.
Genetic studies show that early childhood experiences have profound effects on intelligence and personality. Yet these same studies also show that 70 percent of the skills and traits it takes to be a great leader aren't hardwired; they're elements you can develop and grow yourself. This study further supports the notion that leadership is a subtle mix of art and science.
It's vitally important to concentrate on three levels of developing and honing your leadership skills. The first level is to learn how to set difficult but achievable goals. When your followers successfully achieve milestones, customize their rewards. Friend and Professor Emeritus Robert Cialdini of Arizona State University has conclusively shown that the most effective rewards are those that are meaningful, personalized, and unexpected. Recall Quinton Studer's thank-you notes to his employees.
Next, learn how to scan the environment to understand the evolving competitive landscape – including the presence of disruptive innovations. Great leaders and their visions include ways to extract competitive advantages in ways that are difficult for competitors to copy, mimic, or substitute.
Top CIOs need to know how technology and business models evolve in tandem. That way they can connect technical expertise with the creation of business value. Another aspect of a great CIO is that they're great followers. When legal, operational, or financial colleagues have superior expertise, the best CIOs follow and learn from them.
The final and most recognizable lever of leadership is charisma. Another friend, Professor John Antonakis of the University of Lausanne in Switzerland, has shown conclusively that charisma can be taught as well. The best CIOs break out of their techie shells and tell compelling stories. They use metaphors and alliteration to electrify followers in a deeply personal way. And their charisma helps their followers stay motivated even when they're not around – and become leaders themselves. That's because they create and perpetuate a corporate culture that pervades every corner of the organisation."