Vampire IT service workers that tell you as it is.
What can an IT services firm operated from Transylvania offer a UK corporate?
It is not easy selling IT services that are more expensive than competitors' offerings.
But that is what companies in Eastern and Central European service providers are trying to do when bidding for development work from UK companies. Places like India are lower cost so Eastern European firms must differentiate.

Download this free guide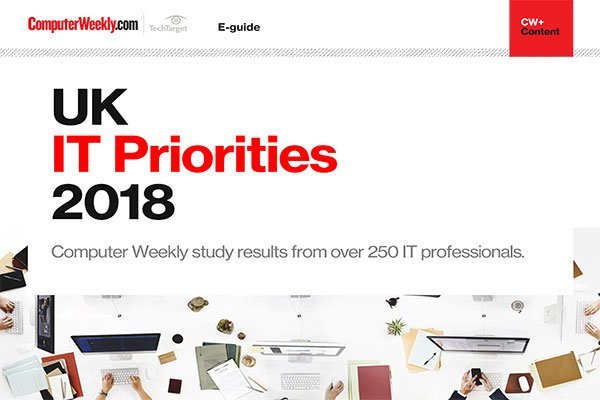 UK IT Priorities 2018 survey results
Download this e-guide to discover the results of our 2018 UK IT Priorities survey, where IT leaders shared with us what they are going to be investing in over the coming 12 months.
By submitting your personal information, you agree that TechTarget and its partners may contact you regarding relevant content, products and special offers.
You also agree that your personal information may be transferred and processed in the United States, and that you have read and agree to the Terms of Use and the Privacy Policy.
The appetite for outsourcing and offshoring amongst UK businesses shows no sign of diminishing. But there does seem to be more and more consideration of nearshore locations for IT services.
Earlier this month a colleague of mine wrote an article about why businesses are selecting nearshore locations in Eastern Europe for some of their IT services.
The story, which you can read here, received a lot of feedback so I can only presume that a lot of businesses are considering outsourcing to Eastern Europe.
Recently I met a couple of executives from a company known as Endava. The company provides its IT services from a combination of Moldova and Romania. A total of 95% of its customers are UK businesses.
Endava is the result of a UK IT services firm, known as Concise, moving into Moldova and then acquiring a company across the border in Romania. It has IT support centres in Transylvania.
The company, which has about 700 staff in total and over 500 in Romania and Moldova, offers application development (two thirds of its business) and testing services as well as managed services and IT service desks. It has been in Moldova for 11 years and Romania for six years.
Endava facts:
Its service desk staff can speak 14 languages including English.
The company has set up Endava University to train middle management in Romania and Moldova. The qualification is the equivalent of an MBA.
Endava has a challenge culture and its development staff will tell customers if they think they are wrong.
Five of the world's top banks are customers.
See Endava's service desk in action.