Putting legal advice in the cloud is risky
Cloud computing is accelerating fast. There is hardly an industry not touched by the technology. With security fears reducing, costs coming down and technology maturing the march of cloud computing will continue.
But storing legal advice could be a step too far. Well that's what some lawyers think.
In this guest blog Richard Little (pictured), partner, and Emily Hudson, associate, in Eversheds' commercial disputes team explain some of the dangers of storing this kind of information in the cloud.
Not Every Cloud Has a Silver Lining
By Richard Little and Emily Hudson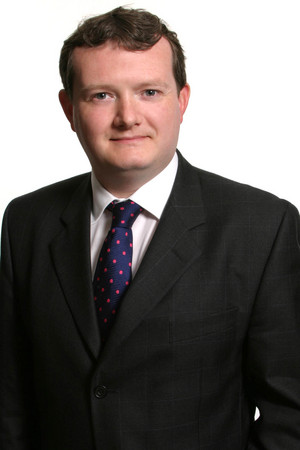 "Whilst a cloud system has many benefits including ease of remote access and the ability to share information, these can create legal risks if a company uses the cloud to store and/or share sensitive information or legal advice. These risks increase when documents are shared via a cloud between different group companies and across a number of jurisdictions.
Privilege
It is a fundamental principle of English law that legal advice should be able to be obtained confidentially and privately. Therefore, so long as certain conditions are met, legal advice has privileged status and is protected from being disclosed to third parties, including in Court proceedings. When legal advice is placed into a cloud, care must be taken to maintain its privileged status by keeping it confidential to the individuals within the company who obtained the advice. It is therefore prudent to ensure that any privileged documents are clearly labelled and stored separately where possible. Steps can be taken to avoid any unnecessarily wide dissemination of the advice (which could lead to a loss of privilege) by way of separate folders accessible only to certain individuals. Access to privileged documents should be given expressly on the basis that this does not amount to a waiver of that privilege. The use of tailored terms of use for the system may be useful here and legal advice should be sought on these issues.
Exposure of documents in litigation
There is an obligation on parties to litigation in England and Wales to provide to other parties any documents, whether favourable or unhelpful, which are relevant to the litigation and which are within that party's possession, custody or control. Privileged legal advice which sets out your legal position "warts and all" is therefore important to keep from the other side. There is a risk that the use of a cloud based database may facilitate a position whereby documents may come within a company's control, and thus need to be disclosed in any Court proceedings, where they might not otherwise have been; access to documents in a cloud might be said to establish some form of general consent as between group companies to access documents beyond those stored in the cloud. This can increase the cost and complexity of litigation and, further, cause difficulties if any of the other group companies wish to resist disclosure of their documents.
International clouds
Different countries' legal systems have a range of differing approaches to legal privilege and access to documents. Where documents from different countries are placed into a cloud whose server is in another jurisdiction, competing legal regimes may apply. A cloud user may find that one country's legal system requires them to take a particular course of action in relation to documents that places them in breach of the laws of another country, for example in relation to data protection.
The identification and management of the extent of these issues in the use of a cloud system will assist in managing the legal risk and costs of litigation that a company using them might otherwise face."