Outrage as US senator labels Indian IT firms Chop Shops?
A US senator has offended the Indian IT sector by referring to them as "Chop Shops." Unfortunate choice of words as it refers to an illegal business.

Download this free guide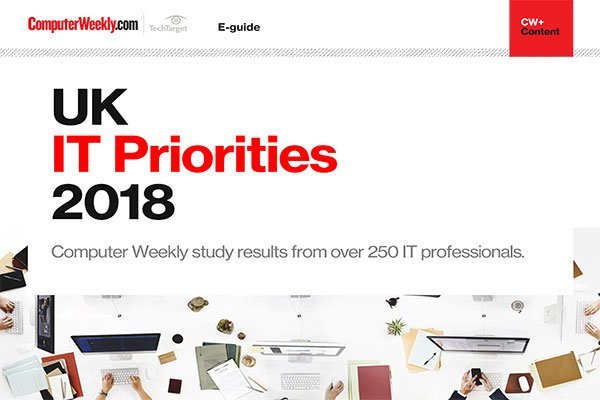 2018 UK IT Priorities survey results
IT organisations in the UK and across Europe are starting to accelerate the move to the cloud. Read more about the key areas in which senior IT managers are planning to invest in over the next 12 months.
Charles Schumer made the remark during discussions on the Border Security Bill in relation to the idea to raise visa costs and pass on the money to improving boarder security. He singled Infosys out for criticism.
A Chop Shop is, according to the Encarta Concise English Dictionary is "a workshop or garage where stolen vehicles are disguised or broken up for spare parts."
See more on this video about the outrage:
The US recently increased the charges for visas and there is a growing feeling that Indian IT companies are taking US jobs.
He is reported to have said: ""…the emergency border funds will be paid for by assessing fees on foreign companies known as chop shops that out-source good, high-paying American Technology jobs to lower wage, temporary immigrant workers from other countries. These are companies such as Infosys."
Infosys responded with this statement. "we are distressed with this statement. Infosys is a good corporate citizen, pays its taxes and is law abiding.
"Our strategy is to create jobs in every jurisdiction that we work in. We provide a world class work environment for all our employees in every country and we add significant value to our clients, helping them to compete effectively in the global marketplace.
"Today we have around 1,300 citizens and permanent residents working for Infosys in the US and have been actively working towards hiring over 1,000 additional people over the past few quarters. The visa fees are discriminatory and do not help create an open competitive market."
The US senate has voted to increase charges for employer sponsored skilled intra company transfer visas for companies with more than 50% non US workers in the US. They will target Indian outsourcers.
More on that story in the New York Times