Open source chosen for first major contract for Indian ID cards project
I interviewed Anjan Lahiri (pictured) today. He is one of the founders of IT service provider MindTree.

We talked about the Indian biometric ID cards scheme. There was too much for one blog post so I will focus on the technology for this post and write separately about some of the other challenges and benefits.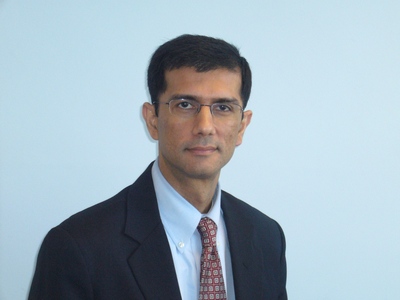 MindTree has just been awarded a prestigious deal to build software for part of the biometric identification scheme in India. The first contract awarded on the project.
The biometric ID card scheme in India will see all 1.3 billion Indian citizens receive an ID card that authenticates their identity through biometric checks.
It will sign 600million people up over the next four years.
It is a massive project not least because of the size of India's population but also its disparateness.
Each person registered will have an estimated 5 megabytes of data and the datacentre that will hold the information will have 4 Terabytes of data coming into it every day during peak enrolment periods. This will be about the biggest non commercial datacenter in the world.
"The sheer size of it makes it challenging and path breaking," says Lahiri.
The first major contract has been awarded and this will see MindTree develop the enrolment system for the ID cards scheme. This involves building the application that will be used to register 1.3 billion people. The company will also design and build an interface that connects the enrolment system to biometric technology. It will have 50 dedicated developers on the project.
MindTree is using open source software to build the applications. This was the choice of the authorities in charge of the project. But Lahiri says open source such as Linux is scalable and mature enough for a project like this. Mindshare will use some vendor applications.
From a technology perspective the ID scheme will have three major segments, according to Lahiri.
These are:
1 – The datacentre build and population
2 – A services centre will have to be build to answer queries and solve problems
3 – Every single civic and public authority will build applications to use the data.
Lahini says the technology will not be the biggest challenge. "The technology is complex but we will build it. But imagine going out to 1.3 billion people and getting them enrolled."
That's enough for one instalment. The next will focus on why the Indian ID card scheme is likely to succeed where the UK equivalent failed.