News from Davos is less stressed with no crisis - BG Srinivas at Infosys reports
It's that time again. The World Economic Forum is on in Davos. Once again BG Srinivas, head of Infosys in Europe, has agreed to keep us updated in the blog. Here is his post.
Update from Davos
By BG Srinivas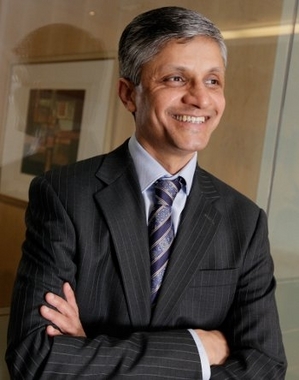 "While the official theme of this year's World Economic Forum is 'Resilient Dynamism' one phrase that is also on the lips of many people is 'cautiously optimistic.'
This is the first year in the recent times where there is no immediate crisis overshadowing the events in Davos. We have seen a period of relative stability in the last few months and there are signs that the European governments have made the right kind of interventions to begin to address the long term sovereign debt issues they face.
With our feet firmly on the ground, we remain optimistic about the long term potential of Europe. Our chairman and co-founder, talked about this in detail to the Financial Times.
In this environment, while 'resilient dynamism' is a macro economic message I think it is equally applicable for the enterprise.
Companies still need to prepare for unforeseen circumstances, retain a tight control on costs and make sure their systems and processes are both robust and agile at the same time.
At the same time, organisations need to ensure they look to transform themselves and innovate to drive growth. Successful companies (and there are some even in Europe) are going to be those that relentlessly drive themselves to find new business models, new markets and provide compelling products and services.
That is easy to say and hard to do. Within the modest top line growth rates that we see in Europe, there is hidden significant difference in fortunes. While some companies in Europe struggle to adapt, others are taking advantage of the new economic, social and technology realities they face.
What I do find consistent is that in my conversations with other executives and with political leaders here, there is a desire to focus on the positive messages and examples, from large companies, NGOs and the entrepreneurial community to give us the inspiration for a prosperous future."