NHS IT project is dead, but why do large IT projects fail? Part 16
Following the news that the NHS National Project for IT has been dropped I have been posting some of the views I have recently had provided to me for an unrelated feature I am working on.
Here are the other posts already published: Part 1 Brian Randell, part 2 Anthony Finkelstein, part 3 Yann L'Huillier, part 4 James Martin, part 5 Philip Virgo , part 6 Tony Collins, part 7 ILan Oshri, part 8, Robert Morgan part 9 Sam Kingston, part 10 Peter Brudenal, part 11 Mark Lewis, part 12 John Worthy, part 13 Stuart Drew, part 14 Milan Gupta and part 15 froma reader known as Matt.
Today, in part 16, I am am featuring Fotis Karonis. He is CTO at mobile phone company Everything Everywhere.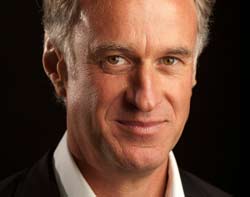 His role is transformational and involves bringing the Orange and T mobile IT into one centralised backbone service. See this recent interview with him.

Prior to this role he was CIO of Romtelecom, the largest operator in Romania between 2007 and 2010. Before entering in the Telco industry, Fotis was for 10 years in the Aviation industry creating best practises and leading technological changes. he was CIO of the new Athens International Airport, from a greenfield to a fully functional airport and after the Athens summer Olympics 2004. Prior to that he worked for Cap Gemini in Paris, in large scale integration projects.
He says:
"For me there are 4 areas that often lead to large projects failing to deliver.

Scope – Quite often the scope of a project is over ambitious or takes too long to agree. Successful projects focus on what can be delivered rather than spending time talking about what cannot be done.

Energy and motivation – The role of the project manager is not an easy one, often having to manage people who are working on multiple projects. I'm a firm believer that a project team needs energy and enthusiasm to get through the highs and lows of delivering a complex project, in my experience well motivated people can deliver even when facing the most difficult of situations. Early wins is a must- its 50% of the project success. With the business engaging early and perceiving the fruit of the project.

Sponsorship- The crucial role of the sponsor is often underestimated. As a sponsor I represent the interests of the company and I own the outcome. I like to play an active role in the project ensuring that I regularly meet with not only the project manager but the teams who are supporting the project manager and delivering behind the scenes. It's important that as sponsor you set challenging, but realistic goals for the team. Projects often fail, because sponsors are changing, or companies change strategic directions.

Architecture -New technology and being on the bleeding edge can often lead to project failure. It's important that the business and technical architecture is thought about well in advance of starting a project and the architects have laid the foundations for project success. At Everything Everywhere we put a lot of emphasis on Enterprise Architecture and planning for the future."