Lawyer explains how industrialised IT will change "sloppy and lazy" industry
When I was at the recent Gartner IT outsourcing Summit, I was bombarded with talk of industrialised IT outsourcing. Services from suppliers to multiple customers that can in theory be turned on and off at the flick of a switch. Easy on easy off it was described as.
But I also heared that suppliers would somehow "re-invent lock in." In other words finding ways to make sure it is not easy on easy off.
I asked Mark Lewis (pictured), a top lawyer in the outsourcing industry who heads up the outsourcing division Berwin Leighton Paisner, for his thoughts.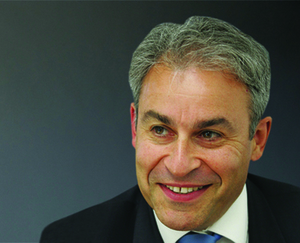 He put together this great opinion piece to explain.
"Karl set me a challenge recently: if Gartner's theory is right, that by 2015 30% of IT services will be industrialised how will IT suppliers lock in their customers?
Asked a little more diplomatically: what should suppliers do to create customer loyalty?
Cloud or utility computing is often said to be at the heart of industrialised services. So the theory goes: customers move away from current computing models to the cloud, and they can switch to someone else's cloud whenever they like. But is that likely?
First, there are cloud implementations and cloud implementations. Some are bigger and more complex than others: think of a multinational company moving its enterprise-wide email from Outlook to Gmail. Experience shows that this is not an easy project to implement and that it takes longer than cloud spotters would have us believe.
So how easy will it be to move enterprise-wide email from Gmail to another cloud messaging service? My point is that there will be an inertia in the cloud as well, which will keep customers locked in. Even for smaller, less complex, cloud migrations, there is not yet enough experience to show how easy it will be for customers to move from one cloud or utility service to another: just think about how long it took OFTEL to get mobile phone service providers to allow portability of phone numbers and how, therefore, many customers stayed with sub-optimal providers because it was too hard to move away. How and when do you get your data back when you move from one cloud supplier to another?
In a more positive light, those "industrialised" providers who are genuinely innovative and who find efficiencies where their competitors can't or won't, and who are able to keep bringing costs down – they will be the winners in the battle for stickiness and lock-in. Margins may be lower, but the game will be market share.
I always think of a story told to me by one of the UK's (then) top management consultants. An Oxford graduate with a bright future ahead of him, he joined the consulting arm of one of the (then) "Big Five" accounting firms, practising top end strategy consulting and process re-engineering. His projects were big, complex and reassuringly expensive for his clients.
Then, one day, he was called in by one of the leaders of the firm's consulting arm, who explained that, in future, the consulting money actually lay in ERP implementations. Of course, they were typically smaller, less complex and less expensive than his bespoke projects. They were replicable projects, based on established methodologies, not one-offs. He admitted that, at first, he baulked at the idea that a highly qualified and skilled "rocket scientist" should be reduced to selling and managing ERP implementations. But this was a command-and-control accounting practice: if you wanted to stay, you didn't argue.
After a few months, he began to find the challenges in these ERP implementations interesting: how could his teams deliver them more efficiently, so that they could deliver even more? How could he increase his firm's margins in each implementation? How could he compete with other suppliers in a fast growing market? He actually learned to enjoy ERP roll-outs.
The moral of the story is that there can be real opportunity and reward in finding the answers to these questions. The IT supply industry in the developed markets has become bloated, sloppy and lazy: it has depended for too long on customer inertia, complex and bespoke IT solutions from which there is no easy exit, and locked-in changes that allow it to claw back its margin (and then some) Industrialised IT will change that."