Is now the time for Indian suppliers to win big UK government contracts?
This post follows a blog I wrote earlier this month which looked at the challenge the government faces when it comes to solving its offshoring dilemma.

Download this free guide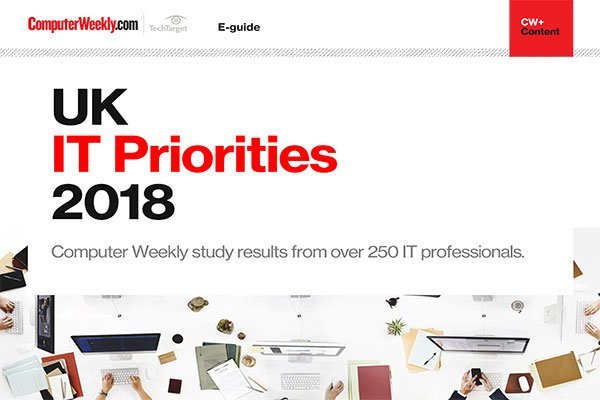 UK IT Priorities 2018 survey results
Download this e-guide to discover the results of our 2018 UK IT Priorities survey, where IT leaders shared with us what they are going to be investing in over the coming 12 months.
By submitting your personal information, you agree that TechTarget and its partners may contact you regarding relevant content, products and special offers.
You also agree that your personal information may be transferred and processed in the United States, and that you have read and agree to the Terms of Use and the Privacy Policy.
This blog posts describes a scenario where the government may need to sort it out sooner rather than later. Or maybe the Indian suppliers will sort it out on its behalf.
The CIO of the Department of Work and Pensions made a very interesting statement when he announced an agreement with Fujitsu.
He said the department will be putting lots of IT work out to tender in line with changes across government.
If you combine this with the attendance of government CIO John Suffolk at the annual Nasscom event this month and you have a potentially interesting future trend.
The big Indian IT suppliers do not have that much in terms of UK government contracts. Although they are focused on applications rather than hardware the changes in government procurement and the interest in them from the government CIO means now could be the time to increase their presence.
There is a lot of application development and maintenance work to do for government and then there is BPO.
Just over a year ago I attended the first meeting of an All Party Parliamentary Group (APPG) focused on improving the UK's economic relations with India.
The first group of companies from India to meet the APPG were IT companies. Not surprising when you consider that TCS and HCL have thousands of people in the UK.
A spokesman for the APPG said at the time: "With the economic downturn companies are trying to make cost savings and this is a way of seeing what role Indian IT companies can play in this. It will also look at how public sector procurement can be improved," he said.
So the government wants to cut costs and, in the DWP's case anyway, departments are looking at refreshing their supplier agreements.
Will the Indian suppliers step forward and take on some of the most contested IT agreements in the land?
Or will the need to offshore work scare the government off?
Offshoring jobs is very unpopular in the private sector but in the public sector it could be suicidal for a government. The costs of paying for redundancies in the public sector is massive and the unpopularity is politically dangerous.
Also the civil service has a habit of making it difficult to make changes that could cost civil service jobs.
Douglas Hayward, an analyst at IDC specialising in outsourcing, says now could be the time for the Indian suppliers to win big in government. He says the application development and maintenance work that government requires suits them. He also said there are BPO opportunities.
He says companies such as HCL and TCS are becoming more local with thousands of UK staff so they are resourced to support local government.
But he says due to the political unpopularity of offshoring work and the huge costs associated with making public sector workers redundant Indian companies are more likely to win "green field work" rather than legacy contracts.
He says sending existing work offshore would be difficult but new projects could be more easily sent offshore.
It will be interesting to see how the Indian ID card project runs. The project will provide 1.2 billion Indians with biometric ID cards. The man who is heading it is Infosys co-founder Nandan Nilekani. If it is a success, in a country where millions upon millions live in remote areas, the UK government might look at Indian delivery capabilities differently.
Here Robert Morgan of Hamilton Bailey describes the challenges of the Indian ID card project.