Is local government outsourcing is taking its toll?
An article in the FT said the value of government contracts handed to the private sector has doubled in four years to £20bn.
It is quoting figures from research carried out by Seymour Pierce. The research also revealed that over 60% of contracts in 2012 came from local authorities and that 23% of human resources, IT and payroll functions in councils are privatised.

Download this free guide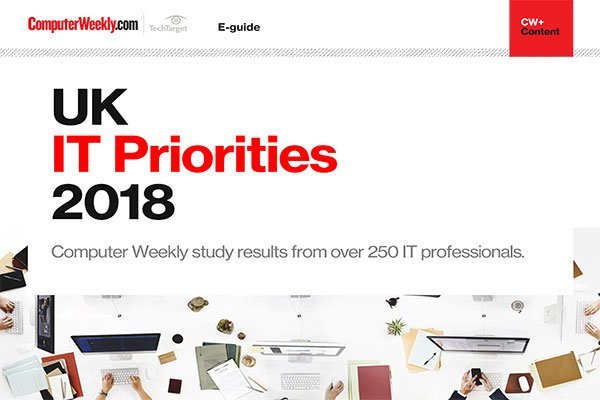 2018 UK IT Priorities survey results
IT organisations in the UK and across Europe are starting to accelerate the move to the cloud. Read more about the key areas in which senior IT managers are planning to invest in over the next 12 months.
The government's cost cutting agenda has really hit local government. But a few bits of news recently could be a sign of council's overstepping the mark.
In fact a high court review of a £1bn outsouicing plan at Barnet Council could put the continued outsourcing of public services in doubt.
Meanwhile the latest problems that Cornwall council is having with its outsourcing project could put off other council's from taking that road.
As I wrote last week Barnet Council's plan to outsource services has been delayed and could face a judicial review after 67-year old disabled resident Maria Nash bought a case against the "One Barnet" programme. On March 19 2013 a senior judge will receive an application from Maria Nash's legal representatives, who argue the council did not properly consult citizens.
Meanwhile the latest development in Cornwall Council's troubled outsourcing project hit its latest glitch this week.
The Royal Cornwall Hospital Trust (RCHT), a key partner in Cornwall Council's shared services plan, has pulled out of the programme. It would have shared services including IT, with the council and other healthcare organisations in a partnership with BT.
The troublesome plan has already seen the council leader fall on his sword over the issue.
So two local government outsourcing projects have seen a council leader overthrown and a possible review at the high court.
The figures show there has been a lot of local government outsourcing so do you think the government is doing too much too fast. Or perhaps you think that local government outsourcing will always be controversial.
Tell me what you think by filling in this poll.
Should local government outsource services to private companies?