Is a group of MPs focusing on outsourcing and shared services a waste of time?
Following the article I recently wrote about the new all-party parliamentary group set up to will look at how the public sector can get more out of outsourcing and shared services I have had quite a bit of reaction.
Below is the opinion of Professor John Seddon who is managing director of Vanguard Consulting, believes the government is barking up the wrong. Vanguard Group tries to encourage organisations to move away from the traditional command and control methods of implementing big IT projects from above. It is interested in "systems thinking" where the project planners learn what the users need at a systems level.
Basically it is not in the interest of big suppliers to do this.
Here is an opinion piece from Professor John Seddon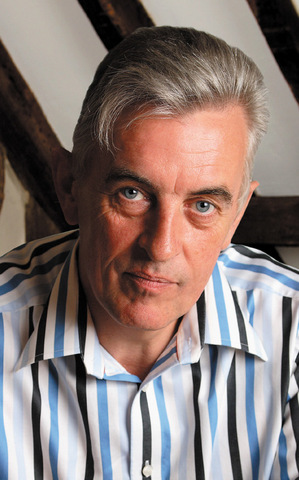 MPs GIVE VOICE TO A VERY BAD IDEA
"The new all-party group 'to help government save money through smarter outsourcing' is an astonishing development. The purpose of the group is: 'To raise awareness of the benefits and best practices of the outsourcing and shared services industries' and to 'promote dialogue and understanding between industry representatives and Members of Parliament.' In other words, to believe everything the outsourcers and shared-services mongers tell them and persuade their parliamentary colleagues that it will work. But will it?
The 'evidence' is being collated and one would presume, filtered, by the National Outsourcing Association (NOA). Premier members of the NAO include the outsourcing giants, Computer Services Corporation, one of the main contractors of the now abandoned £12.7bn patient record system and ATOS Origin, the company investigated in July by the Commons work and pensions committee for its widely criticised assessments of disabled people for benefits.
This week, we learn the delivery of Universal Credit, outsourced to IT providers via Intellect, the group representing the UK technology industry, has been moved to the top of George Osborne's warning list of projects that could fail.
Shared services has an equally shocking track record. IBM another premier member of the NAO, is the supplier to Southwest One, a shared services partnership that recorded a pre-tax loss over its three financial years, with the last reported at £16.5m. The venture is reported to have duplicate payments sitting at £772,000 and £12.9m in outstanding debts.
"Stupendous Incompetence" was the verdict of the Public Accounts Committee on the Department for Transport's shared services programme that went from a planned saving of £57m to a cost of more than £170m.
According to the NOA, the all party group wants to 'look into projects that have not worked'. What do you suppose they will say? 'It's okay if you do it right". But where is the evidence?
When you study what is going wrong on in these service designs, you learn that it is industrialisation itself that is the flaw. What becomes immediately apparent is that the new shiny standardised IT-dominated factory processes fail to absorb the variety of customer demand; in other words it becomes hard for customers to get what they want. When customers can't get what they want they return, especially for public services about which they have no choice, until they do get what they want. I call this 'Failure Demand' (demand caused by a failure to do something or do something right for the customer). It represents a massive cost, failure demand can run as high as 80% of all customer demand in industrialised shared services projects, locking in costs for many years.
Desperate politicians looking for anything plausible that promises to reduce costs will learn nothing from the companies in whose interests it is to promulgate these IT dominated factory designs. The all party group will simply serve as a conduit for pecuniary interests. Until the group reframes its questions, breaks its ties with the NOA and broadens its appeal for evidence, it will remain blind to innovation and blind to genuine opportunities to improve public services and reduce costs."