Inside outsourcing interview: IT services rock star on the market and Infosys
BG Srinivas, global head of financial services at infosys, is an old friend of this blog. He has contributed with articles in the past and has provided feedback on the IT services sector trends.
The reason I call him an 'IT services rock star' is because he has had his career developed by Infosys' leadership institute. I recently interviewed its head Matt Barney who told me how they develop the "rock stars" of the IT services industry.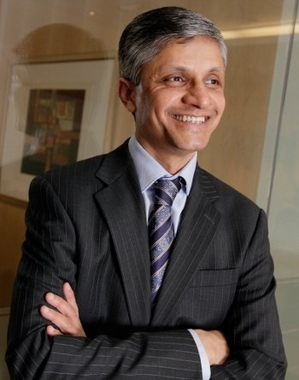 BG is one of them. He is currently global head of financial services at Infosys and also heads up Europe.
I caught up with him today to get his views of the current IT outsourcing sector and what Infosys is doing.
BG said the recession has driven customers to look for more flexible ways of paying for services. As a result there is interest from customers in Infosys platforms as service.
Infosys has a range of Edge products. These are platforms, delivered via a private cloud. They are desinged as a a service for a particular part of a business
For example they have an HR platform known as TalentEdge, Procurement Edge and a marketing system called BrandEdge.
Infosys will take the underlying technology being used by the customer and put its own intellectual property on top. Large customers include Pharmaceutical giant GlaxoSmithKline and beverages firm Diageo.
He said the consultancy layer of Infosys' business can sell these platforms. He talked about Infosys's acquisition of management consultancy Lodestone which gives it which will complement its SAP business.
He said Infosys can now offer its services to Lodestone's large SAP user customer base and try and sell Lodestone services into the Infosys customer base.
"The acquisition doubled our capability in management consultancy and we now have 30,000 people working in system integration and consultancy."
BG said that another IT trend Infosys is seeing from customers is enterprise mobility. Clients want to communicate with customers better through mobile devices, said BG and businesses want their workers to be more mobile. Infosys is developing applications for this.
Another area of focus is analytics. Customers want to use the masses of data they have. Infosys is using third party software to do the number crunching but has its own tools to help its customers interpret data.
Consulting accounts for about 30% of infosys's business globally and BG says the company wants this to be between 35% and 40%.
See BG's: Five predictions for outsourcing in 2012.