Infosys European head blogs from Davos - part 4
This is the fourth and final blog from Infosys' BG Srinivas from the World Economic Forum in Davos this week.
Click here for part 1, part 2 and part 3 of BG's Davos diary.
WEF in the eyes of an Indian IT outsourcing giant – part 4:
By BG Srinivas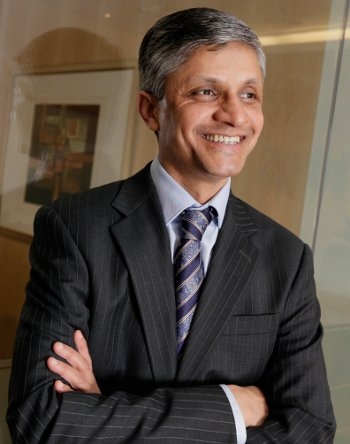 The general feeling at the end of Davos was that the road to recovery is going to be a long one.
There was an unease about the fact that the fundamental forces that created the financial crisis have not been dealt with and hence, a "double dip" recession can't be ruled out. Every bit of good news is being looked at with a tinge of suspicion. Is China an asset bubble? Is gold an asset bubble? Is the strong showing in the December quarter a result of pent up demand or the beginning of a new growth cycle? Fiscal discipline – for organisations and countries – will have to be regulated in some form. The exact nature of the regulations is yet to be finalised and even the broad contours are being hotly debated. But whatever form these regulations take, there is an agreement that all stakeholders need to be a part of the consultation process and that the regulatory framework should be able to remain relevant over the next 50 years.
The other strong theme from Davos was the growing importance of emerging economies. While India has always been well represented at Davos, there was a strong contingent from China this year. The emerging economies, everyone agrees, will drive global growth and will be the key to the revival of the developed world as they represent new markets and new innovation hubs. The relationship between emerging and developed economies will have to be built around collaboration instead of trade and non-tariff barriers.
There were conversations around sustainability, which I suspect will be a big topic next year. As usual, Davos provided an ideal platform to network with clients, prospects, partners and friends. We had over 500 people come in for the Infosys cocktail reception, which has, I believe, established itself as the place to go for the best food at Davos! We also had a great lunch panel discussion on "Social networks vs the CEO – is the CEO prepared?" There was no place left to stand in the room. But above all, Davos is a place where you get together with your peers and try to figure out a solution the pressing problems of the world. It is a great way to give back to society.