Infosys European head blogs from Davos
As promised here is the first part of a series of blogs that Infosys' European head BG Srinivas has agreed to do for Computer Weekly from the World Economic Forum in Davos, Switzerland.
WEF in the eyes of an Indian IT outsourcing giant – part 1: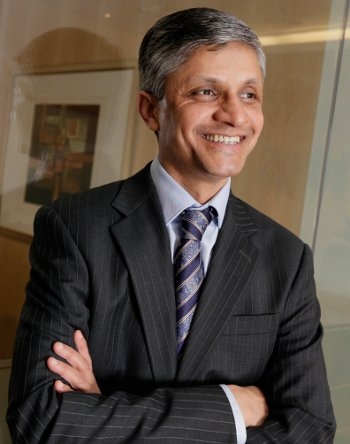 By BG Srinivas
"The air outside is much colder than last year, but the mood inside the Congress Centre at Davos is much warmer.
There is a palpable sense of relief that the world has not come to an end – as many feared that it would, this time last year. Governments have stepped in, emerging economies continued to grow and the free fall seems to be over. Cautious optimism is the phrase that comes to mind.
As efforts to figure out the optimal way of re-building the post crisis world begins at Davos, new questions are emerging.
Has anything really changed for the financial services sector?
Are they going back to the old ways? How much of regulation is required?
Are we tending towards over regulation?
But then, what regulations have truly been put into place?
What will it take to get the employment growth back on track?
Can the emerging economies shoulder the entire burden of global growth?
How should the developed economies collaborate with the emerging economies for a win-win solution?
We have survived, yes. But we need to start growing again. And we need to make sure that we don't repeat the mistakes of the past. Over the next few days, I expect new ideas to get debated. I will keep you posted.