How will 4G affect IT outsourcing?
The recently launch of 4G service from mobile company EE has got consumers excited, especially some of my colleagues at Computer Weekly. But businesses will also be looking to their IT departments and suppliers to see how 4G can help them. Sam Kingston, UK head at IT services firm T-Systems wrote this guest blog.
4G for business
By Sam Kingston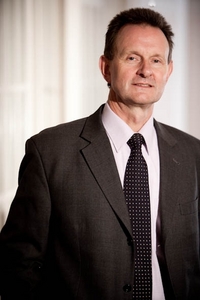 "Speed is the parameter which most people identify as the label for 4G but to understand the impact on the outsourcing landscape requires us to take a more holistic view on technology and consider the impacts on us as consumers or workers.
With 4G offering enough data bandwidth to really compete with Wi-Fi, enterprises can realistically consider making major business applications available, on the move.
If the bandwidth/speeds live up to the hype, then business users should be able to work in the same way as they would in the office. Remote software distribution, back-up and richer client applications that use more data would be much more responsive than previously, nudging uptake further into the core of enterprise operations.
Add to this fact the popularity of tablets as a productivity tool of choice and you can see a whole new strategy for corporates opening up. On the back of 4G they will increasingly look to create a virtual application environment in place of a virtual desk infrastructure. Application virtualisation, in which the apps and their data stays in the cloud will be the essential element application vendors need to provide in order to ensure their availability is truly seamless across any device. Just as we expect as consumers to choose where we access our data from, as employees we demand the ability to choose whether to lug our laptop through airport security one last time, or instead pack no more than the lightest smart device.
Aside from the many benefits of being able to mobilise the workforce, access to enterprise applications on the move from non-pc devices could actually provide greater security of data. Without an opportunity to download and lose information, a large portion of data security breaches would be avoided. Corporate anxieties about the security of the network itself are still a potential show-stopper nonetheless and an understanding of how to integrate 4G into the corporate security infrastructure remains a priority. CTOs must decide what can travel outside and what needs to remain behind more traditional 'walls'.
Cost, of course, is the second great hurdle. Data packages and tariffs need to reflect the massive increase in consumption otherwise consumers as well as corporates simply won't be willing to pay the price to view their content portfolio. The CIO needs a single cost ceiling to be in place in order to contain all roaming users. In turn, this demands that network coverage becomes truly ubiquitous across the UK. The same is true for the international corporate user. As it becomes easier to use cloud based apps in the enterprise, pressure will be put on mobile operators to provide realistic 4G data roaming tariffs so the CIO is not forced to restrict usage to home countries only.
Consumerisation is already influencing the traditionally conservative enterprise application environment, for example the increasing 'like' and 'follow' functionality introduced in the latest versions of corporate collaboration software. If 4G delivers well for us 'outside' however, CIOs will soon be challenged to bring it indoors and extend its use into offices too. Today's offices are predominantly still fixed wired and /or have a slower speed Wi-Fi enabled network which does tend to restrict the flexibility of employees from collaborating. However with 4G bandwidth offering such expanded capacity, many organisations could leapfrog Wi-Fi altogether and by simply using 4G, contemplate the possibility of even using this to replace their wired connections. Are telecom providers willing to put in place a suitable SLA for coverage and availability and change their infrastructure investment plans to ensure that 'corporate locations' are prioritised to enjoy good quality signals? Perhaps in time companies will adopt a hybrid model and use the public 4G networks as a primary ubiquitous access to apps, but provide a lower cost in-house wireless solution to provide resilience if the public network fails or degrades.
Without a doubt, 4G opens up the possibility of corporate environments adopting more devices which act as portholes into the corporate cloud that houses their data.
4G is the foundation of realising the potential of having a connected work and life!"