How should CIOs manage service integration?
Stuart Rye, managing consultant at Fujitsu UK has given us his thoughts on service integration.
As businesses increasingly use services via multiple suppliers in the cloud, there is a need to manage all the different services and suppliers. System integration is being superseded by service integration.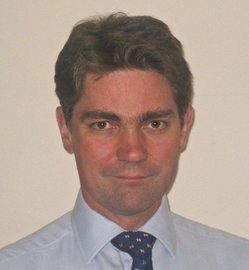 Capgemini for example in calling itself a service integrator. Its recent deal with Royal Mail demonstrates this capability. See its Royal Mail supplier ecosystem here.
Here is Stuart Rye's blog post:
"Why service integration matters and four main rules of engagement
As I am sure you are aware there are several different approaches as to how service integration should be 'done', but at the crux of any approach careful planning and upfront investment will fuel real benefits in establishing the supplier / client team – whilst maintaining the discipline that allows for the simplicity and efficiencies of a "plug and play" approach to any level of service integration.
Companies are turning to multi-vendor models to get the most from best-of-breed suppliers and create flexibility to respond to ever changing business needs. To make this work they need to mesh services together whilst maintaining the discipline that allows for a "plug and play" approach. The introduction of "cloud" offerings will add to the demand for flexibility. Service integration is the key to transforming the component service from being disjointed and IT focused into being business relevant, enabling and seamless.
CIOs can try to do the service integration themselves – or better still they can entrust the role and risk to a 3rd party service integrator. This allows the CIO to concentrate their stretched resources on the business need but also to take advantage of the industry expertise and influence to make IT better and more relevant.
The growth in multi-sourcing and its implications was a core theme of the TPI EMEA Sourcing Industry Conference held in London on 22nd June 2010 where it was clear that to be competitive, suppliers must offer defined and supplier agnostic service integration services. Interestingly, not all suppliers seemed to understand the need for this yet, clinging to the view that it's much better if they aim to provide all services themselves – which could be seen as better for the supplier but not necessarily the customer.
On the face of it, service integration might seem quite straight forward but in practice it quickly generates much discussion about actually how to make it work. The rules for good service integration include:
1) Service integrator must be accountable, objective and cost effective
2) One team across client IT, SI and towers, acting in client's interests and aligned motivations
3) Open, joint governance with clear accountabilities and measurable outcomes
4) Value add for the business and IT, year on year savings, continuous improvement
When the hurly burley of an outsource transition is in full swing, it's easy to lose track of where you are and what you are ultimately trying to achieve. Based on its experience as a service integrator and a component service provider, Fujitsu has a set of simple indicators for service integration which the partnership board should track.
These (or a similar set) need to be agreed as part of governance being established. As some of the key ingredients are soft, like trust and belief, feedback intra-team and from the business are important measures. Once these indicators are evident, the bones of service integration are in place. One of the most important indicators is the capture of the baseline against which change will be assessed. This is the baseline of performance, satisfaction and configuration. It is impossible to manage change and measure your progress if you don't know where you started.
The final test is the value-add to the business and the client IT team. There are hard measures such as incident volumes, improvement initiative trackers etc., but ultimately one of the most important measures will be the opinion of the business. Successful implementation of the service integration model with a 3rd party will result in seamless, business relevant, high performing services, a high degree of flexibility to support ever changing business needs and significant strengthening of the bond between IT and business in the client."