Ever wondered what happens to runners-up on The Apprentice?
An ex-finalist of the BBC's The Apprentice, which features Alan Sugar, has taken over the talent management responsibility at IT services firm Endava.
Helene Speight, who reached the final of the TV show in series 4 (2008), was taken on in April this year.
In August I interviewed Endava, which is a nearshore IT services company. It provides its IT services from a combination of Moldova and Romania and 95% of its customers are UK businesses.
Endava is the result of a UK IT services firm, known as Concise, moving into Moldova and then acquiring a company across the border in Romania.
With 80% of its staff based in Eastern Europe, but working with UK customers, it realises that it is critical that the staff skills, experience and aspirations match its own and its UK customers.'
For instance it has set up Endava University to train middle management in Romania and Moldova. The qualification is the equivalent of an MBA.
I interviewed Helene yesterday about her role.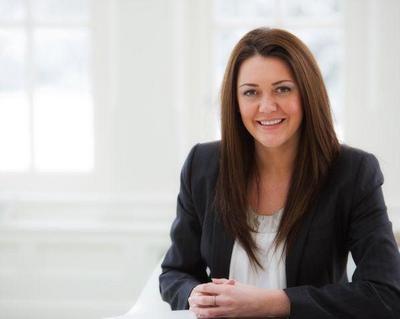 It is probably a bit unfair just to focus on her appearance on The Apprentice because she already had a successful career with a global management role at General Electric her job when she was on the show.
First of all she said her job is satisfying because it "is the nice stuff in HR." Rather than telling people they are fired she focuses on attracting, retaining and developing employees.
The development of human resources at any company that offers outsourced services is vital because their employees in effect become the employees of customers.
I know that service providers in Eastern Europe see their staff as a great advantage in their competition with other global locations.
Speight says she is trying to identify where the gaps are in employee skills.
She has already made a change to the Endava University by shortening management and technical training courses and introducing more soft skills training.
Interestingly, while with General Electric, Speight was working in the IT management at the company's financial services arm. So she comes from a business background but has experience aligning IT with business. This will help her with one of the big challenges facing all IT leaders, that of getting IT workers to understand the business. It is even more important in an outsourcing company because customers will expect service provider staff to have a good grip on their business challenges.
She also said she likes the way the IT workers in Eastern Europe tell customers as it is, rather than just agreeing to do everything they want they will tell them if they think something is not right.
She also got a taste for offshoring during this time, when she was involved in a contract that saw some IT services at GE delivered from Calcutta.