Check how cloud computing suppliers are doing compared to traditional IT players
I wrote an article earlier this week about a website set up to analyse the financial performance of cloud computing technology suppliers.
Clearwater Corporate Finance, which specialises in technology mergers and acquisitions and investments, set up the Cloudaq website to enable investors to split the IT sector up and enable them to see the vale specialist cloud suppliers are building. It provides a comparison between the growth of cloud companies with Nasdaq and Techmark growth.
Click here to see the Cloudaq site.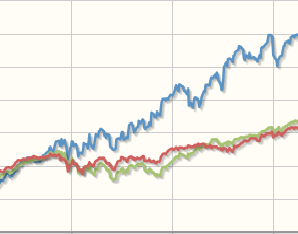 The website will also help IT providers check out how some of the listed cloud suppliers are doing. If you are going to move your IT into the cloud you have to be sure that the company you are doing it with is stable. You don't want to transfer everything and then see the supplier run into trouble.
The Cloudaq website should help build confidence in cloud computing. Well that's if they continue to grow at a faster rate than traditional suppliers.