Business Intelligence services: indispensable and largely overlooked
Big data is all the buzz in IT. Businesses are trying to make use of the data they collect about customers, for example. And they are investing in BI software. But they are spending twice as much money on services related to this software than what they are spending on the software itself.
Tom Pringle, principal analyst at Pringle and Company, which has done research about this, wrote this guest blog on the subject.
Business Intelligence Software & Services Market, 2011 – 2016
By Tom Pringle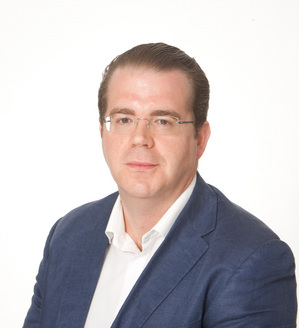 "Our latest analysis of the business intelligence (BI) marketplace reveals a strong and rapidly growing market for IT services as demand for insights derived from the ever-increasing volume of data dramatically increases. Growing at over 15% the global market for these services will nearly double over the next four years, from an estimated $54.9 billion in 2012 to $96.9 billion in 2016. The overall market is in rude health; we estimate that BI software and services combined are worth some $79bn in 2012 and will grow at 16% to reach $143.3bn in 2016.
The report underscores the indispensable, and largely overlooked, role of IT services – from management consultancies to technical, deployment and maintenance providers – in the development of BI capabilities. Its conclusions support the general rule that for every dollar spent on software for business intelligence more than two are spent on external service providers.
So what drives such strong demand for these services? BI projects span a significant range of skills and capabilities, both in and out of the IT department. The quality of insight derived from BI-based analysis is largely dictated by the quality of the data used and that remains one of the, if not the, primary challenge. It is therefore unsurprising that information management, the component of BI concerned with effective management of data, is the largest segment of BI services spend, estimated at over a third of the market in 2012. Any BI project should assess the quality of the data to be used in analysis and remedial work is often necessary. It is not just a one-time cleansing exercise either, the causes of data quality issues go beyond IT systems to the processes involved in the creation, capture and storage of data.
In addition to the specialist, technology-focused skills other services are often necessary. The most common example is performance management, which is concerned with analysis of the financial operations of an organisation. This involves qualified finance professionals working with finance departments to plan and implement new and refreshed financial reporting in tandem with IT to identify and locate required source data (and verify its fitness for purpose).
Analytics, the newest component of BI which is primarily focused on forward-looking and often strategic decisions, demands a blend of skills covering technology, analytical technique and industry-specific knowledge. Projects in this field of BI should be, and often are, considered a major opportunity for multi-discipline business services providers whose capabilities generally encompass these skills, albeit from areas of their business which may not have traditionally been considered relevant to BI.
Beyond physically acquiring and implementing a BI solution there is significant additional work required to enable successful adoption of the technology. People, process and technology is an often referred to maxim in IT services. And in order to effectively realise the value of integrating BI-based insight into everyday decision making adopters will need to invest in educating the workforce in the use of the new technology and update business processes to encourage and enforce that use.
Engaging vendors of IT services to support BI projects is business as usual for many organisations, the best example of which are financial institutions, not least a result of their long track record in BI use (we estimate they represent around a quarter of the BI market globally).
Strong arguments can be made in favour of using IT services providers to develop a range of capabilities; placed in a BI context – the range of skills required by BI and the reach of BI projects across a business' operations – these arguments can become compelling."
Also see: How data analytics can unlock value in BPO