Windows 8 - Running on ARM, Gunning for Android
The Microsoft keynote at CES 2012 opened with Ryan Seacrest and Steve Ballmer discussing how 'cool' Windows Phone 7 is but it was Chief Marketing Officer for Windows Tami Reller that stole the show, talking about Windows 8. Tami opened with the line "Windows 8 is the potential of a tablet with the power of a PC".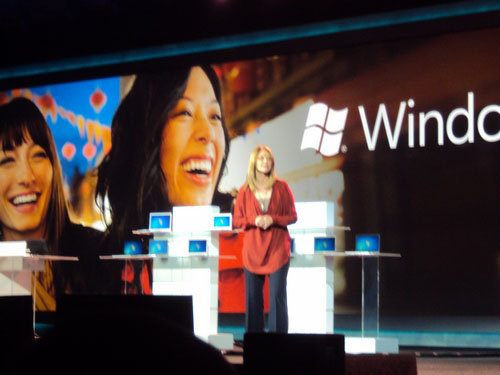 Flexibility is the key to Windows 8. The operating system can be installed on a smartphone, tablet, ultrabook, laptop and PC, producing seamless experience across all platforms, regardless of screen size and whether the format works with touch, mouse or a keyboard even working with all three on the same device.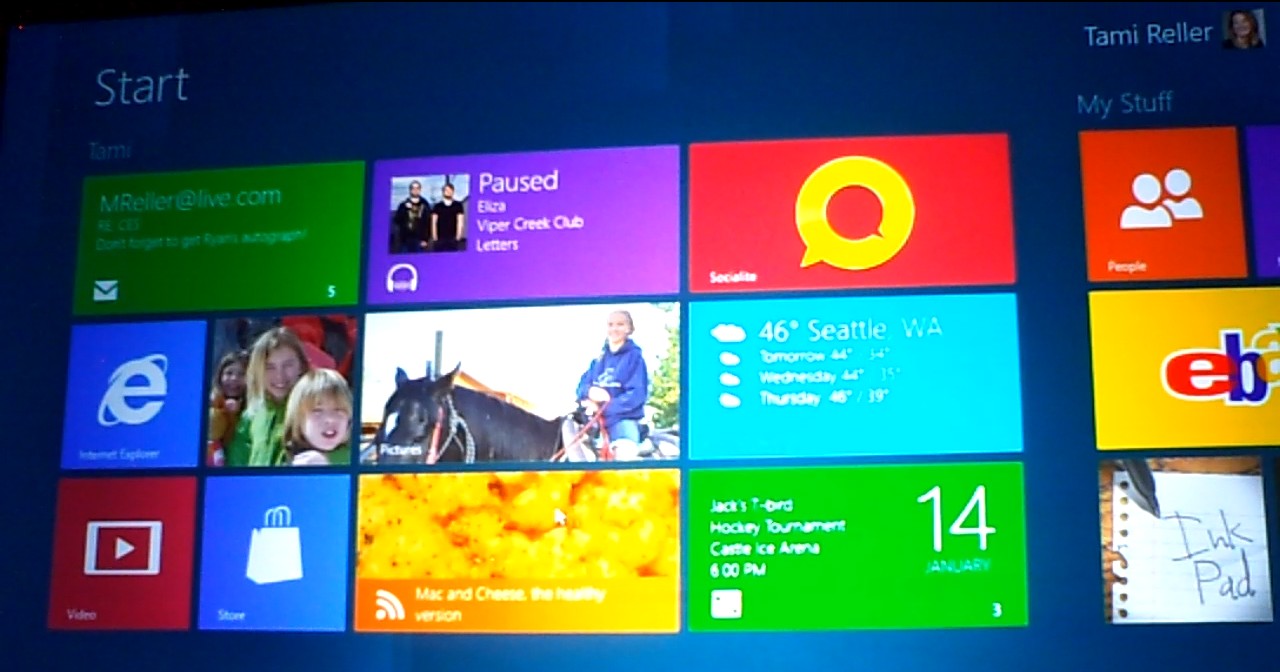 We also got to see the Windows store which will host apps for Windows 8 ranging from games to utility apps. Microsoft have been encouraging developers to develop apps in HTML 5, the reason being that all apps will run across all devices and platforms therefore allowing developers to write the code only once.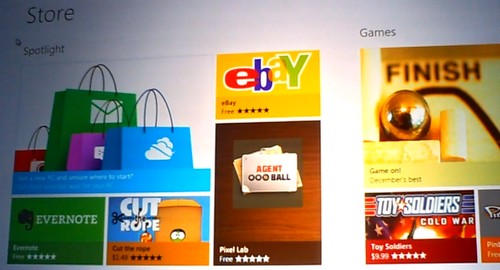 The biggest but proabably most understated piece of news was that Windows 8 will run on x86 (AMD and Intel) and ARM processors, with the device used in the keynote powered by an Nvidia Tegra 3 CPU.
Silicon partners Nvidia, Texas instruments and Qualcomm are currently working with Microsoft to bring Windows 8 to ARM. And because Windows 8 is such a light operating system, every Windows 7 PC will be able to run Windows 8.
The news will mean Android has a tablet fight on its hands. Both operating systems will now battle for the attentions of the tablet producers but also users will, potentially, be able to change operating systems after purchase.
This is a huge blow to Google. While Android can boast apps, Windows 8 has the advantage of consistent user experience across multiple devices and the ability run fully fledged programs which are far more advanced than most apps.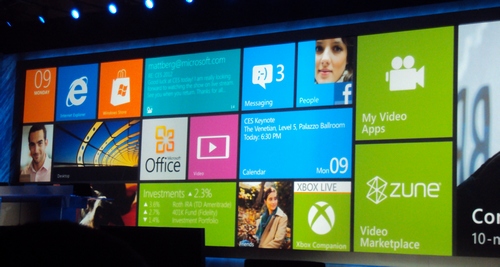 The Windows store will be the global market for Windows 8 apps and goes live in late February. Tami Reller went on to say that "the store is not just for consumers as businesses can use the store to deliver their business apps and updates to employee".
It was also announced that Kinect will be available on Windows on 1st February but Steve Ballmer failed to expand on this.
Ultrabooks that Windows 8 will be available on:
Dell XPS 14z
Sony Vaio Z
Asus Zenbook UX21
Acer Aspire S3
Toshiba Protege Z830
Lenovo Ideapad U300s
Samsung Series 9
HP Envy14 Spectre