Video review: HTC Incredible S - the S is for Speedy!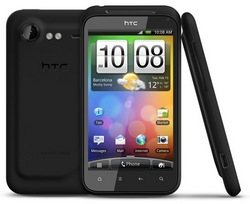 Last year, HTC released a couple of phones that set the benchmark for Android handsets. They were the HTC Desire and the HTC Incredible, both of which have now had upgrades in the form of adding an 'S' to the name and bumping the specs up.
So what does the S actually do?
Display
The screen on the original Incredible wasn't terrible but the Incredible S is definitely a marked improvement.
Going from 3.7 inches to 4 is the first thing you'll notice but the fact that the actual display looks crisper, clearer and much more vibrant is something that really is a feast for the eyes.
Despite keeping the same resolution at 800×400 pixels, the Incredible S steps up from the AMOLED screen to a lovely Super LCD.
HD video looks rich and crystal clear, the same goes for pictures.
Looks
This is quite a nice looking phone. The front has nothing on it other than a four inch pane of glass. Upon activation you see the screen and touch sensitive buttons at the bottom light up.
Aesthetically it's cool. I love the fact that the touch sensitive buttons rotate when you turn the phone from portrait to landscape and vice-versa.
The front of the phone is subtle but striking, flip it over and you're met with a very plain plastic back that has a panel in the middle that sticks out. This was the same on the original Incredible and I didn't like it then.
HTC were at pains to get me to understand that it was a design feature as it sits more comfortably in the palm of your hand. To me it looks exactly the opposite as I think it looks like a design mistake, but I guess the fact that they did it to both Incredible phones disproves that idea.
It's not a big issue either way other than it looks a bit ugly to me. Like a growth or something.
In fact, it's a hunchback. Yes, that's what I'll call it.
brightcove.createExperiences();
Hardware
This device isn't a push over. It boasts the same Qualcomm MSM8255 system-on-chip, 768MB of RAM, and an Adreno 205 GPU taht we saw fitted in the HTC Desire HD which was a beast of a phone when it was released.
These internals are impressive despite the imminent flurry of dual core smartphones. A big part of me thinks that you should only get a single core phone (like this one) if there's a good reason for it, such as it's cheap. Otherwise, personally, I feel it's not worth spending the same amount on a single core processor.
Then again, this phone certainly doesn't look like it's lacking in performance. It quite simply flies and never seems troubled at all.
Otherwise, you'll find a MicroUSB port and a 3.5mm headphone jack. Fairly standard but good.
Battery
The battery is a massive, massive plus point. The original Incredible had a 1300mAh battery which translates to around a day's worth of juice (regular use) but the Incredible S goes up to a fantastic 1450mAh meaning you can comfortably use the phone (heavy-ish use) for the day and still have a bit left over.
The bigger battery doesn't come without it's flaws though as the back of the phone has a panel that sticks out.


Camera
The rear facing camera is a 8 megapixel beauty with dual-LED flash while the front facing camera is an excellent 1.3MP camera.
Picture quality on the rear-facing camera is fantastic. You can tell that the noise reduction has been blurred but in most cases that's a really good thing and makes the pictures look a lot better.
It comes with the usual settings such as tap-to-focus and face recognition with the picture quality is truly fantastic.
Web browsing
Browsing on the Incredible was quite breezy and now it's even better on the Incredible S.
A quick browser, pre-installed Flash, pinch-to-zoom functionality and having text reformatted automatically makes surfing easy and pain free.
Obviously you can pick whatever browser you want but the standard browser is very good.
This isn't as fast as the iPhone 4 but it definitely comes close.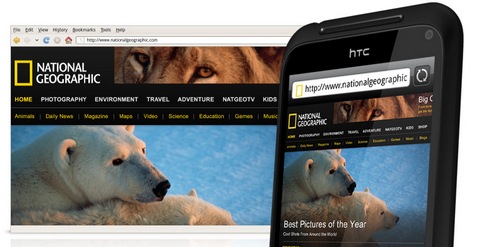 Software
User experience on Android handsets doesn't tend to differ much but the one manufacturer that has really made changes to it's Android 'skin' is HTC.
HTC sense is by far the best version of Android out on the market, and they haven't disappointed with their latest upgrade.
HTC Sense 2.2, sitting on top of the latest version of Android (2.3.3), has so many UI tricks up it's sleeves.
The first thing that struck me was the changes made to the clock on the homescreen, which can show you the latest updates from Facebook or Twitter instead of just having the option of the weather.
Also, due to the lack of a trackpad, text selection has been improved with the addition of a magnifying glass appearing to help you place the cursor more accurately.
And finally, their is a Quick Settings menu alongside the Notifications menu drop-down. This gives you a quick and easy way of accessing options such as WiFi, GPS, screen brightness etc.
These are just a few ways in which HTC Sense significantly improves Android and make using the phone altogether more enjoyable.
Another feature is HTC Locations which is a maps app that preloads maps onto your microSD card so you can view maps offline. This is a nice addition but doesn't work as good as Google Maps and there are many apps on Market that do a similar job already.
Worth a mention is that the you still get old features of Sense in 2.2 like being able to silence an incoming call simply by turning your phone over.
Conclusion
The Incredible S feels like the essay that you had time to finish. The original Incredible is what you could put together before the deadline and the Incredible S is what you would've done with hindsight.
It's a marked improvement in every department and works, excuse the pun, incredibly well. It has the power to do everything you want, has such a great user experience and looks great.
the phone's performance is only second to the potentially powerful dual-core processors that are trickling out at the moment but they won't be as polished as this phone.
If you want a great Android experience then the Incredible S is well deserving of your hard-earned money, if you want the most powerful Android then you should look elsewhere, although it might not be the better than this.