Video: Zune To Be Gone? Microsoft look to axe iPod rival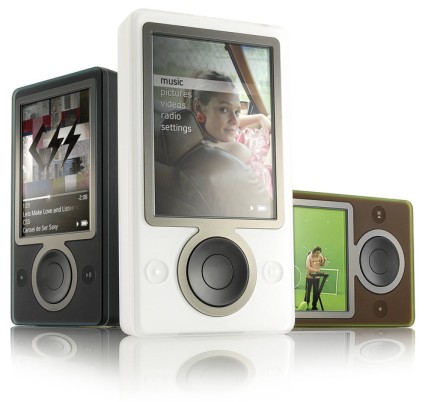 There are a lot of; as yet, unconfirmed reports circulating that Microsoft are set to axe the Zune.
The Zune, which was launched back in 2006 has spent the past 4 and a half years battling to gain some ground on Apple and the iPod. After very little success, it now looks as if Microsoft are ready to throw in the towel and concede defeat.
The reports go into some detail, outlining that Zune models that are already in stores will still be sold but Microsoft will slowly faze out the device and discontinue its development.
However, not all of the Microsoft staff who worked on the Zune should start clearing their desks.
The software team will still be working alongside the developers of the Windows Phone 7 smartphone, integrating some of the Zune's features, as well as continuing to utilise the Zune platform on the Xbox.
Thinking about it, this is actually quite likely to happen. Continuing to try and compete against the thoroughly established iPod would be like taking a leak into the wind. It's only going to make you look a tad silly (and wet).
No one I know directly has ever owned a Zune and I know a few people, I wont say how many because that could be perceived as boasting and I'm not like that but anyway, I'm unsure as to how much of a loss to the music/video player scene the Zune will be.
I would be more upset to see Creative Zen series die out.
Nonetheless I think I speak on behalf of everyone when I say that the loss of thrilling videos that show new Zune's being unboxed, like the one below, will be a big loss to society: