Video: PlayStation Move - Not Natal, like the Wii but a bit ooooooh
Sony have finally given some real strength to their motion controller and called it PlayStation Move.
This move will spark a mad fight for your attention as Sony, Microsoft and Nintendo will go head-to-head-to-head trying to get you to stay in-doors and look like a fool in front of your TV.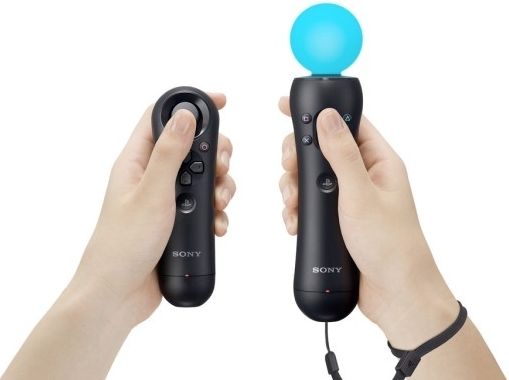 The Move remote thingy looks like a candy apple, a microphone and I don't think I need to tell you that it has a weirdness about it. Personally I really don't like the big glowing ball and a colleague said that there's something strangely sexual about it… I'm not gonna go there.
Sony have massive plans for Move liking the launch to that of a console. Problem is that the Move doesn't look like it takes the Wii idea any further and Natal does and then some.
What will save Sony and make this a hit is the games, so far they look really impressive and HD graphics is something teh Wii can't offer.
Here's a list of games that will be available at launch:
Move Party (working title) – Mini game
Sports Champions (working title) – Like Wii Sports
SOCOM 4 – First person
TV SuperStars – Minigame with face mapping
Slider – Office worker and a rolling deskchair (Hmmm)
The Shoot – Shoot-em up
Motion Fighter (working title) – Underground fighting game
EyePet
Brunswick Pro Bowling – Obviously bowling