TomTom boosts entry level Start range
TomTom is adding advanced features to its entry-level satnav models. Users of the TomTom Start2 (£119) will now be told which lanes to be in at complex junctions. Additionally, street names will be announced to allow the driver to keep their eyes on the road.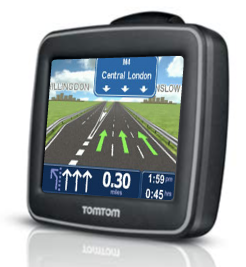 The heart of the device is the new XL IQ Routes mapping system which has a simplified touch interface with just two options available: 'Plan Route' and 'Browse Map'.
The software is compatible with TomTom's RDS-TMC Traffic service which transmits current traffic information to the device. The driver is notified what the problem is, the area affected and estimated delays. The device will also calculate an alternative route if one is available,
Fashion-conscious owners can co-ordinate their TomTom by buying an alternative cover in a different colour to the standard black. These StartSkins Drivers can also add a bit of spice to their device with StartSkins: fun changeable covers available in a variety of bright colours for £14.99.
Continental travellers can buy a Start2, finished in black or white, with a European map for £139.