Finnish computer programmer Jerry Jalava had his finger severed in a motorbiking accident. Turning tragedy to his advantage, he now has a removable finger end with a built-in 2GB USB drive.
Last May, Jalava was riding his brand new Ducati Monster 696 when he collided with a deer, as you do. He thought he was lucky and had escaped injury but, when he went to get a cigarette out of his pocket, he discovered that his finger end was missing. One year on and he has replaced the tip with a silicon prosthetic finger containing the USB drive.
The finger is not permanently attached so he can leave it in the computer, no doubt, when he pops out for a fag (NB to our US friends, that's a cigarette). As far as upgrades are concerned, Jalava plans to swap the drive for a new one with an RFID tag – which will be useful if he forgets where he left it.
If he stores his MP3 catalogue on the drive, will that make it an index finger?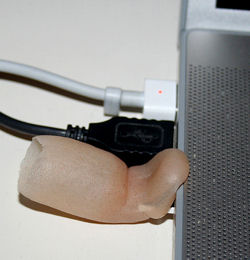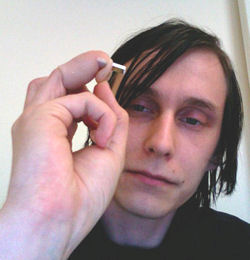 The condition of the deer is not known.