The iPad likes to stay at home...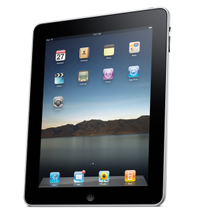 You thought the iPad was a mobile device? Think again. New research from
Conde Nast
(the publisher that unleashed Vanity Fair and Glamour magazine apps on iPad users) shows that most folks don't take their iPad on the road with them.
The news is the result of around 100 hours of interviews and over 5,000 surveys. A major finding was that most people tend to leave their iPad at home, using it for leisure purposes rather than business. The research calls this "lean back activity" – or relaxation time in plain English.
The survey also has encouraging news for the nascent iPad magazine market. 83% of respondents who had bought electronic editions for their iPads said they'd buy the next issue when it came out. It's a conversion rate print mags would drool about – and a crumb of comfort to those doubters who worry that professional content is on the wane.
Perhaps the iPad – and more widely, the tablet niche – could still be the saviour of the book and magazine industry.