The Next Tablet PC - Huh?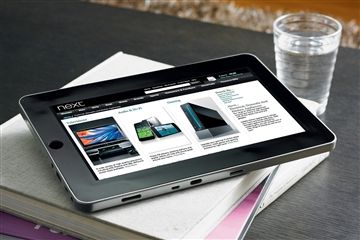 Next, a store best described as Topshop for the over 30s, have released a tablet PC.
The Apple iPad has succeeded in many ways – but for geeky analysts like us one issue stands out. It's changed the way other manufacturers see the tablet market. Microsoft, Dell and others cancelled tablet projects shortly after the iPad was first seen in the wild. Now, a new wave of tablet announcements is upon us with Blackberry, LG and HTC all rumbling into action.
And then there's Next. Next, the high street, mid-range clothing emporium. That place you get your socks and pants from.
We don't currently know who's making the tablet for Next (the rumoured frontrunner is Elonex) but we do know its specs. It runs on Android, has a 10.1 inch screen with 1024×600 resolution and boasts 8GB of solid state storage. And, for those who moaned about their absence on the iPad, there are a couple of USB ports. It's available to buy right now, from Next's online catalogue, for a meagre £180. You can find out more at
Next's online shop
.