The HTC and Google story: A love affair and a tragedy
This is the story of a man named Google and three women named HTC, Samsung and Motorola.
Originally, Google and HTC were just good friends as HTC moved into a big new city and wanted someone to show her around. Things were going well as she was finding her feet in the world of smartphones.

Google often talked about ruling the world but needed a strong woman to stand by him. Inevitably HTC could no longer resist Google's charms and they fell madly in love.
It was a great relationship. HTC hadn't made big waves in the mobile phone market and probably would have continued to quietly carry on their development until Google needed a mobile phone manufacturer to build their first Android flagship phone.
Along came the HTC Dream aka the T-mobile G1. Google had made his big break and wasn't going to slow down.
Over the following years, HTC continued to be known as the manufacturer of Android phones, or to some as 'Google's girl'.
Samsung and Motorola also joined the company but, in the main, the high-end handsets were created by HTC leading to the creation of the Google Nexus One, Google's first phone although it was made by HTC.
It was kept quite quiet that the Nexus One was made by HTC but everyone knew and HTC didn't seem to mind too much as she was now being known on merit for her achievements.
For a company to build Google's flagship phone has many advantages.
The most obvious is that the company gets to be the first to release the newest version of Android,
It is the only phone that is purely Android,
By being given such a task it's a statement by Google that they see you as the best phone manufacturer around and finally;
But probably most significantly, it shows that you're Google's lover.
The other mobile phone manufacturers one Christmas looked through the frosted glass window of Google's office and saw HTC sat on Google's lap sharing a glass of champagne and started to dream that one day they could share a place alongside him… and they will.
After the Nexus One was released, HTC really started to grow releasing the HTC Desire winning many awards in the process and now firmly establishing herself as the world's biggest smartphone manufacturer. This was a big move for her, she was well respected and her work was now seen as her own and her rewards were not due to her closeness to Google.
She was happy and proud. She'd made it.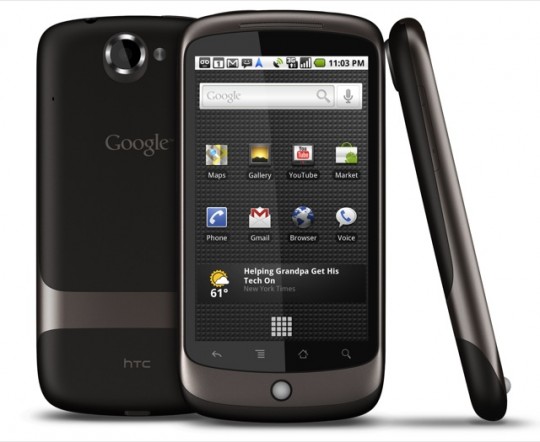 HTC continued by producing what is still the best Android skin in Sense. Google was over the moon as HTC began to show off their new open-source clothes. Sales soared and the phones were being held as iPhone killers. Samsung, got very jealous and started to plot HTC's demise.
Samsung decided stopped being the cheap low-end manufacturer and started coming out with some high-end devices that made some waves. The Samsung Galaxy S was unveiled as the sexiest handset on the market with a beautiful Super AMOLED screen (something only Samsung could offer). the Samsung Galaxy S was now arguably the best handset alongside the HTC Desire.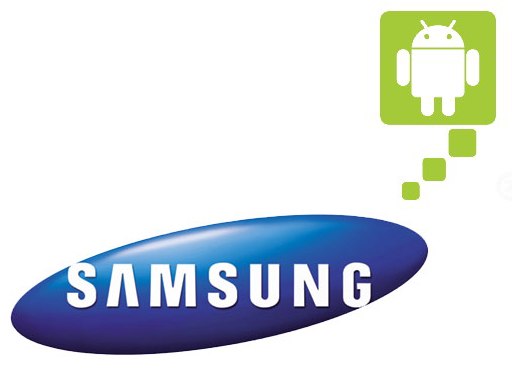 Google's eyes were drawn away from HTC. They started to flirt with Samsung as she got plaudits for a great phone with the most advanced screen on the market. She laughed at all of Google's jokes, she wore more revealing clothing and new exactly what to say to him.
Google hailed the Galaxy S to get more attention and even to annoy HTC who was busy with Sense.
Google didn't like the amount of time HTC spent on Sense, especially as marketing campaigns were starting to be built around Sense and not Android in order to differentiate her from the slew of Android handsets on the market.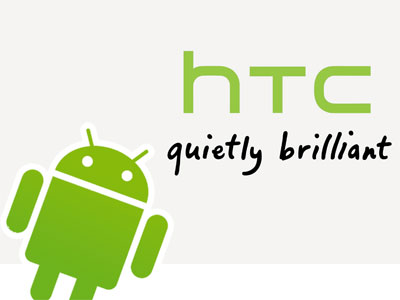 HTC wanted to excel. She wanted to be the best. Not at Google's expense but alongside Google.
Cracks started to appear and when HTC started to delay the roll-outs of upgraded versions of Android in order to add her Sense skin, Google became furious!
"A skin can't be more important than the OS" he was heard shouting.
HTC replied "Please, think of the users!"
Google slapped HTC and said "How dare you?!? I did this, all of this for them. And don't you forget it."
Samsung however, was only too happy to roll-out new versions of Android the day after the upgrade was made available, even advertising the fact.
HTC could see things were starting to fall apart. She didn't like what Google had become and there were troubling times ahead. She got a little desperate, releasing every type of smartphone she could to try getting Google back on side and also to put a front to pretend everything was OK, but it was too late.
Google was getting really close to Samsung, and when Samsung released the Galaxy SII that was it.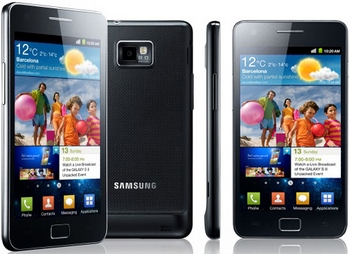 Google had stayed late one night and found himself in the office with Samsung. She offered him a drink and one thing led to another.
That one thing or the other was now the Samsung Galaxy SII. Google and Samsung proudly flaunted the amazing handset as it broke records and quickly became the best on the market.
Soon after Google made an announcement that it would now be Samsung that would release Google's flagship handsets. Everyone knew but now it had been confirmed.
HTC was embarrassed and scared but still persisted with Android and Sense. She then started seeing Microsoft and released a few Windows Phone 7 handsets but Microsoft wasn't the young, confident guy that she had wanted and so Microsoft ended up with Nokia which, to be fair suits both of them and they look like they have a great future ahead of them.

During this period, Google and Sammy (as she was so affectionately called) released the Nexus S, google's latest handset.
Before Google didn't want any indication that their phones were being made by HTC, he had changed his stance with Sammy as the 'S' was a clear message to all that Sammy was Google's favourite now.
HTC sat in the background with Sony Ericsson and Motorola, claiming to just be happy making Android handsets and not be too bothered about Google and Sammy.
The Galaxy SII and Nexus S became stars and showed just how great an Android handset could be.
But disaster struck. On an alcohol fuelled weekend in Vegas, Apple goaded Google into a quickie wedding with… Motorola.
"Motorola, Google? I thought you were better than that!" Sammy exclaimed.
Apparently Apple and Google were drunk, Apple made some claims about patents and somehow Google decided to put his money where his mouth is and marry Motorola. Did I mention he was really drunk?
Apple then started to pick on Sammy, who Google still loved and seemingly had no aspirations to ditch for Motorola.
Google came back to Sammy stronger than ever, apologised and promised to make things up with her. And he did, they created Google's best handset to date in the Galaxy Nexus which showed off a new OS and UI in Ice Cream Sandwich and in order to prove Google's love for Sammy had both their surnames on it.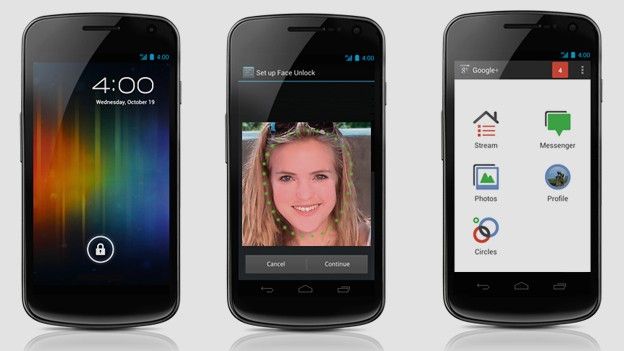 Sammy is also about to release the Samsung Note which will help reassure Google that he is with the best in town.
Meanwhile HTC is lost. Ice cream Sandwich looks like it may prove too difficult for HTC to adapt Sense to and Google doesn't seem to care. Why should he? He has not only Sammy but Motorola and, lurking in the shadows, Sony giving him all the attention he wants.
He feels slighted by HTC's fling with Microsoft and her obsession with Sense. He won't show any loyalty to HTC even though it was because of her Google Android is the OS it is today.
So what now for HTC? Well there are rumours that she will take Sense to a better home. Maybe not Microsoft as they look all set to release the Nokia Sea Ray but possibly Palm's WebOS.
Palm, a firm that was also treated badly but looked upon fondly by many. Such a relationship could give them both the boost they need and not only put them back in the limelight but also put a dent in Google's world domination plans.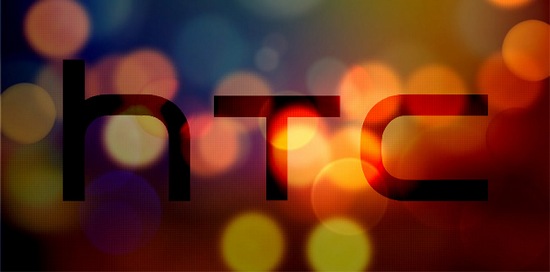 Let's hope this story has a happy ending. I'll try updating this article as things progress.