The CW complete guide to audio - Part 3
Here we are again, returning to bring you the third part in the Computer Weekly Complete Guide to Audio. Over the past couple of weeks, myself and Caroline have brought you parts one and two in this series, covering a wide range of products and outlining whom they best suit.
So, without further ado, I'll get straight into it and run through this entries selection of audio bits and bobs.
Ferrari T250 Cavallino headphones by Logic 3
It is plain to see that these headphones are of premium quality, constructed from lamb skin leather and machine crafted metal arms.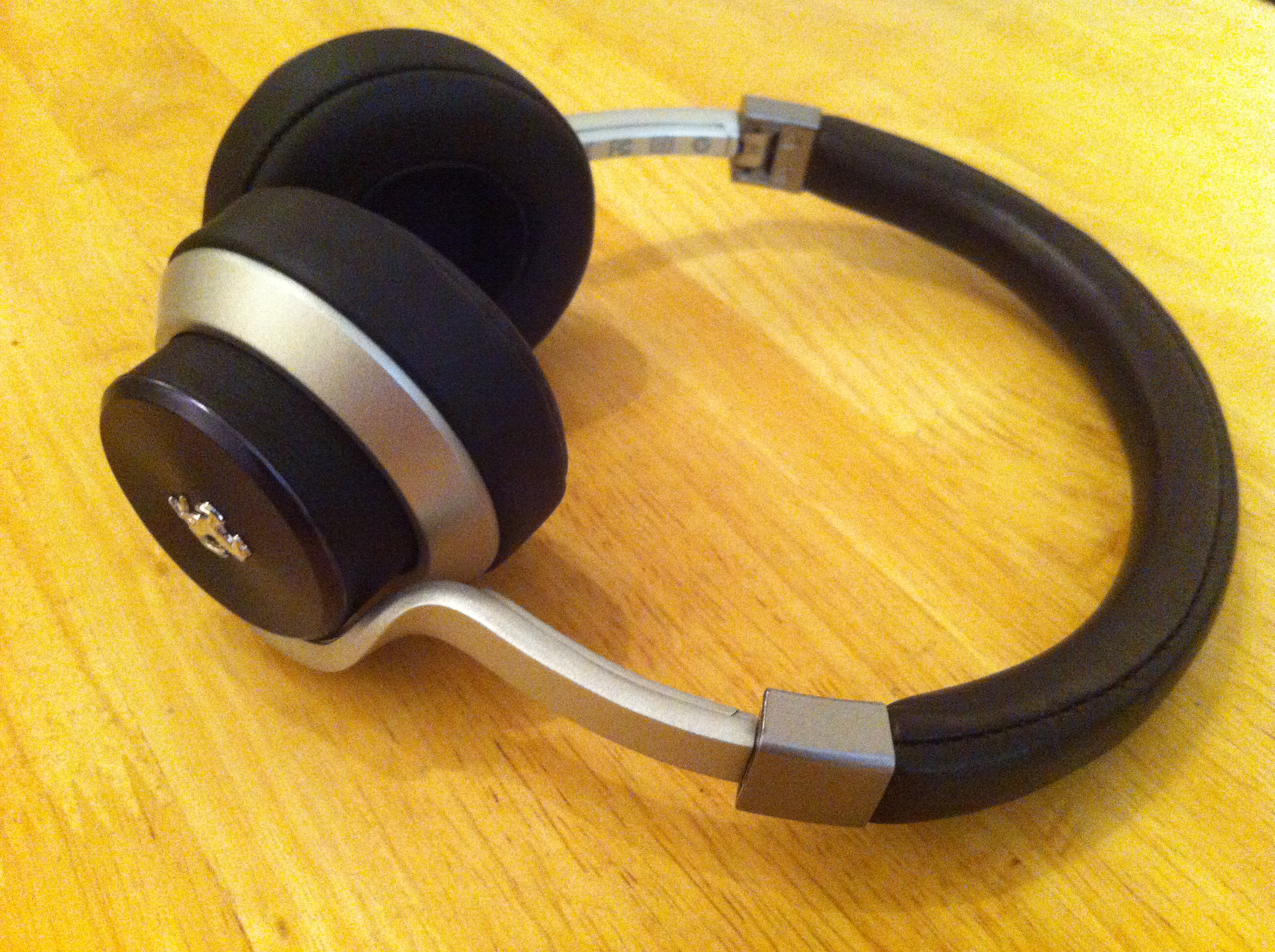 The foldable earpads don't immediately seem the most flexible but they actually rock back onto the housing of the speakers. As for the earpieces themselves, well they offer more padding than a padded bra, I imagine, I wouldn't really know for sure. Never weighed the two.
The 40mm driver is incorporated into a close-back design, which seals the ear pads to prevent loss of music dynamics. This basically means that those outside you can't hear what your listening to but you get all the audio enjoyment possible. Perfect for listening to guilty pleasures.
It is a shame they are so expensive though, priced at around £249. Or else I'd recommend that every little hoodie out there who thinks it's acceptable to sit at the back of buses, swearing, spitting and blaring noise which is even worse than anything David Hasselhoff has released from their phones, should be given a pair T250s.
As for overall audio quality, I'm struggling to think of a pair of headphones that sounded better, but then again I haven't gotten my hands on many that cost £200+. The volume and clarity is amazing, in fact, they register only 1.5% total harmonic distortion (THD) at 1KHz 1mW.
The T250s also come with a rather swish carry case, in-flight adapter, 6.5mm adapter and three cables. One 3-button control and microphone for Apple, one single button control and microphone for Android, Blackberry and other devices and one plain. All three are removable, anti-tangle and trimmed in fabric.
Who these would suit -The regular train commuter, preferring to sit in the quiet zone and not disturb anyone or be disturbed by outside noise.
Would Enzo Ferrari be proud of these? I think he would, they are impressive and well-tuned, just like many of the famous prancing stallion labelled cars his brand has produced. The only negative I have to point out is that, due to the weight of the metal arms, wearing them for extended periods or walking in them can be uncomfortable.
These mid-range retro beauties look like they've come straight off the head of a researcher in the NASA labs from back in the 80s.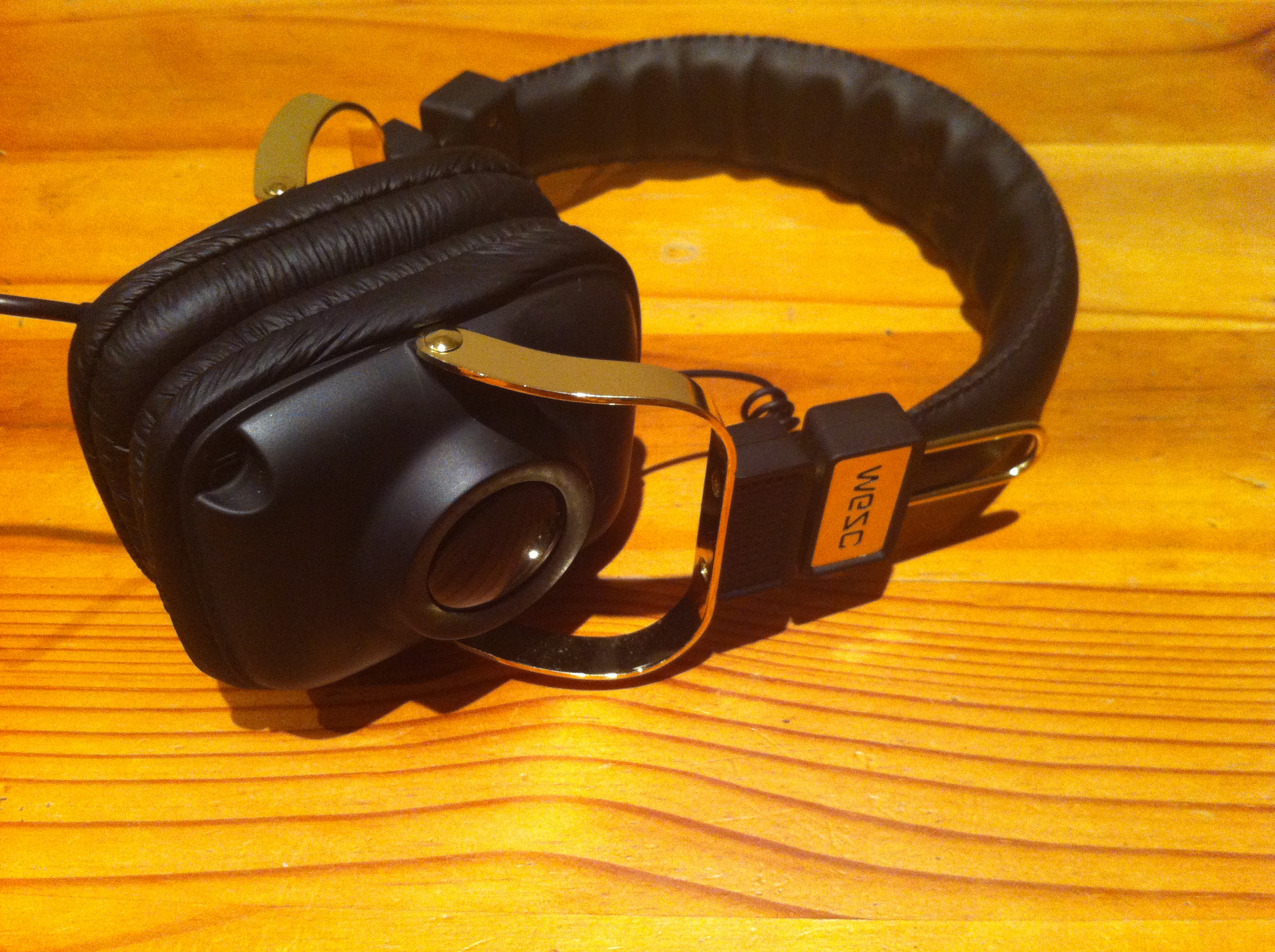 The build quality may not set the world alight, there is a lot of plastic and faux leather, but the bottom line is that the simple design is effective and the savings made on materials mean you pay less.
One of the main things I like about the Maracas is that the earpieces can be turned right the way out, a plus for both storage and it makes them a lot more comfortable if you want to wear them around your neck.
Just like the Ferrari T250s, these WeSC headphones offer 40mm power drivers; however the bass power just isn't as strong. That said, the acoustic performance is excellent, especially considering the price of around £45.
I was surprised to also see that these headphones have a gold plated plug, ensuring the best possible connection when plugged into a socket. This is something usually only found on pricier headsets.
The cable may not be tangle-free or offer volume control but it does include a mic and button, allowing you to control playback. They also ship with an extension cable, just in case you're a 6ft 8″ basketball star, I'm guessing.
Who they would suit – The old school computer enthusiast. The looks will take you back, but the performance wont.
These WeSC headphones offer respectable audio performance at a snip of the price of their competitors, just don't expect them to last for decades. One final point I would like to add is that in winter they will double up as good ear muffs, encasing your lugs entirely.
These wireless hybrid headphones feel like earphones when you have them on. Lightweight and slotting straight into your ear, I was instantly impressed by the iT7s headphones.
Designed by former professional footballer, Ian Taylor who is most well-known for a 9-year spell at Aston Villa, you can tell these sleek headphones have been made for active people.
The blend of polished black plastic and soft-touch rubber is a tried and tested combination that won't go out of fashion. The rubber also allows for great flexibility when hooking the earpieces up over and into your ear. They are held in place with, what is effectively, a rubber funnel, channelling the music directly down your ear canal.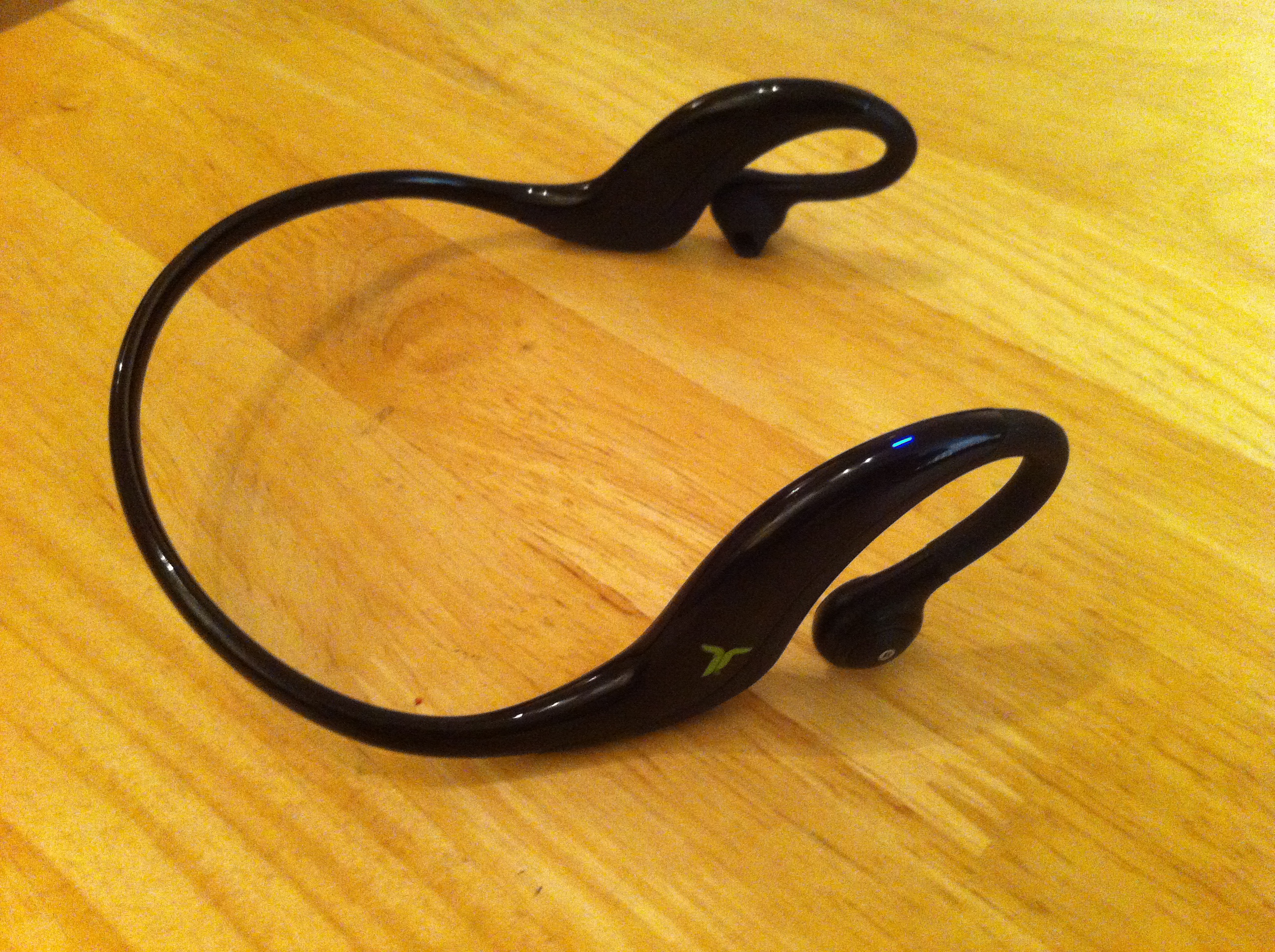 Powered by Bluetooth, the iT7s with their built in mic and three button (on/off + play/pause, volume up and volume down) controls, offer you the ability to both control and listen to music as well as make, receive and reject calls.
They include a built-in rechargeable battery, offering around 8 hours of talk time, 7 hours of music playback and 180 hours of standby time.
One thing I did find strange is that the volume controls on the heaphones only control the actual headphones, so they can be at full volume yet your music device may only be at two thirds. That aside, the sound delivery was admirable, especially considering their size.
Many earphones of this size that I've reviewed offer little to nothing in the way of bass, thankfully that is not the case here. While they won't rattle your brain, they at least present some force.
Who they would suit – Those who like to keep their mind and body sharp. Jump from listening to music and updating a spreadsheet to taking a call in a split second and no need to take them off for your lunchtime trip to the gym.
I think Ian Taylor has definitely found a gap in the market here. An audio product that doesn't look out of place in an office environment or on an 8 mile run in the country (which, I may add, I actually did) is quite hard to come by. The functionality, versatility and build quality, including a LED indication light, on offer is sure to attract many to the iT7 line of products.
Ferrari G150 Cavallino earphones by Logic 3
Another offering from Logic 3 and Ferrari covers all the bases, with the G150s being in-ear earphones.
The first thing you notice about these earphones are the materials used to construct them, leather and lightweight aluminium. The second thing you are bound to notice, if you investigate further, is the price, around the £129 mark.
So, what do you get for your money? Well, obviously top quality materials but also 10mm drivers with Thin Film Acoustic Technology (TFAT). This basically means you get deeper base but without compromising the frequency range and lucidity.
The G150s are noise-isolating, not cancelling. The main difference being that sound is more likely to leak in than it is to leak out, which is a good thing.
A carry pouch is also included combined with a selection of ear buds, however the G150s only ship with a single cable. Though it does include a microphone and 1 button, there is no volume control.
Although, Ferrari and Logic 3 also offer a pair of almost identical earphones, titled G150is, specifically for iPhone, iPods and the like, offering volume controls.
Whilst the components used to assemble these earphones are of high quality, the build quality and finish could be improved.
Who these would suit – Those leading a luxury lifestyle who are looking for audio equipment that will help them stand out from the crowd.
Despite my personal preference for in-ear earphones, it felt like something was missing here. The audio levels were certainly of an impressive level but for this amount of money you can find better. Then again, they certainly won't be made from as extravagant materials or come with better accessories than the G150s.