St George - inventor of the iPod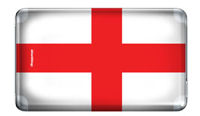 It's St George's Day, a day to celebrate everything English. Everything including the iPod.
"The iPod?" you say. "Isn't that as American as apple pie?" Well, yes but even Apple admits that the real inventor of the iPod concept was Englishman Kane Kramer – whose birthday is, incredibly enough, today. So, happy 53rd birthday Kane.
In 1979, Kramer and co-inventor James Campbell patented sketches and plans for a digital audio player, the size of a credit card, that would be able to play downloaded music. An LCD screen would display track information. Onboard storage would be provided by solid state memory capable of holding almost four minutes worth of music.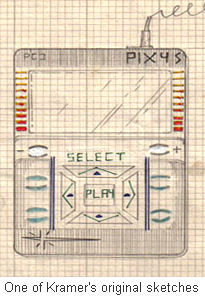 Prototypes were made after filing the patents in 1981 and the name changed from Pixy to Ixi, which became the company's name. The fifth prototype was unveiled at the APRS Exhibition at Earl's Court in 1986 where Kramer picked up £60m worth of orders. Despite this, problems arose and Kramer's patent was voided and entered the public domain – and into Apple's hands.
In 2006, Burst.com sued Apple for infringement of patents at the heart of the iPod and last year Kramer was invited over to the US to prove that his ideas predated the patents held by Burst. Burst and Apple settled out of court shortly after.
Kramer is still actively inventing and is also the founder of the British Inventors' Society. His current projects include M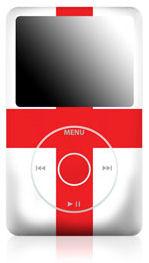 onicall, a call-in service that would make a phone call legally binding.
He also has Bully Button, a small transmitting and recording device that can be worn discreetly by anyone being bullied regularly. The device records incidents and conversations on a hard disk to provide evidence that can be used to bring the bullying to an end.
If you want to establish the true roots of your iPod. whatever version you have, our images were taken from 3 Skins online store. Which leads me to ponder what will happen if 3 changes its name to 4 when 4G comes along. Will 3 Skins change its name in line with this? Probably not, think about it.
More about the 1979 filing can be found at Kane Kramer's site.