Sony and Arsenal to trial live PSP streaming at the Emirates
Being a Gooner and a gamer, I welcomed the news this week that Sony and Arsenal will trial a highlights service for people that own a PSP.
The idea is you go to the game at the Emirates Stadium with your PSP in hand. Through a WiFi connection, you will be able to watch live streaming of the match, access some data and statistics and get replays from different angles. They hope to roll it out in 18 months.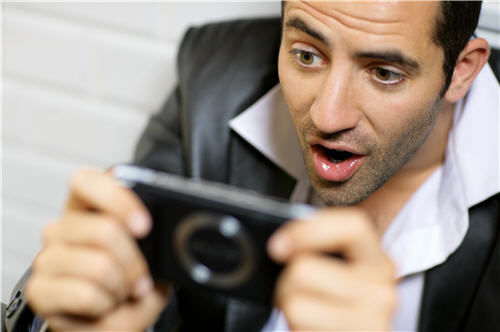 This system is sure to raise some arguments:
1) You may find fans watching their PSP as oppose to watching the pitch.
2) It will make the referee's job a lot tougher, especially if he's unable to watch replays etc.
3) You will start to bring in the whole 'couch potato fan' culture into the stadium. That would mean, less chanting, less banter and of course less atmosphere.
There are many points that will be raised and die-hard fans will argue that it will kill the game.
I remember the same arguments raised a number of years ago when the giant plasma screens were introduced. Personally I think it's a good idea if they control the footage in the same way the giant screens footage is controlled.
I'm not sure live video streaming is a good idea. I mean, why would you pay fifty odd quid to go to a game only to watch it on your PSP? But, I like the idea of watching replays and getting statistics.
Post your comments below to let me know what you think.