Skype comes to Android phones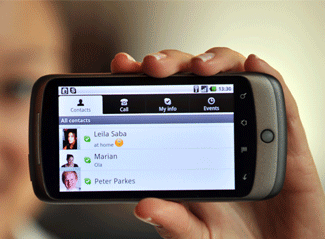 Android owners can get free calls over WiFi and 3G with Skype at last.
Voice over IP application Skype for Android was announced yesterday. If you download the app to your phone, you'll be able to make low rate calls to mobiles and landlines, using WiFi or mobile data connection. And, of course, there are free features like Skype-to-Skype calls, instant messaging and incoming calls to your Skype number. The app shares the same account and credits as the desktop version.
Compatible with Android 2.1 or above, the app has been tested on HTC and Motorola handsets and is available to download now from
www.skype.com
.
One fly in the ointment – Most UK mobile providers don't really allow VoIP applications on their networks… The most friendly to VoIP that we know of is Three Mobile. Please feel free to set us straight in the comment section.