Review: The Nokia E7, so close, yet so far.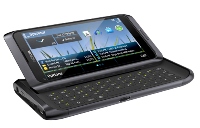 The E7 has dethroned the N8 to become Nokia's new flagship device as they, once again, attempt to create the perfect business smartphone.
Recently, Nokia have seen themselves having to try and shout over all the noise coming from the HTC, Blackberry and iPhone camps. It's fair to say they could have done with a megaphone or two to help their cause.
I mean, at present, it's difficult for any new phone to gain some ground in this overcrowded market but if you were to think of anyone, I'm sure it would be Nokia, given their resources and track-record. For these reasons and these reasons alone I was very excited when an E7 arrived at my door.
Looks
The E7 is a mobile masterpiece; it's sleek, smooth and modern, with a cherry on top. The cherry being the sliding mechanism behind the screen, which flips the display to an eye-pleasing 30-degree angle, whilst also revealing a full QWERTY keyboard.
Surprisingly, the hinge and the phone as a whole feel like they has been built with a lot of care and consideration, meaning there is an underlying sense of sturdiness.
The phone I was supplied with was a silver model, which I would describe as a sort of kitchen utensil colour but in the good way.
The phone weighs in at a hefty 174g, however this stopped me from having to pat my pockets every time I got up from sitting down. You know the feeling you get in your stomach when you think your phones fallen out of your pocket but you don't know where. Well there was none of that with the E7, which in my eyes is a good thing.
This phone is all about the attention to detail and that makes a world of difference. The button on the front of the phone contains a light, which pulsates in a hypnotic like manner when the screen is locked.
This button, as well as the camera and sliders on the sides of the phone are framed with a polished bevel and it's this workmanship that makes the E7 all the more appealing.
Specification
The place to start is clearly the stand out feature, the keyboard. It contains just four rows of comfortable buttons that are neatly spaced out. There is also a symbol button in the bottom left corner, which is very handy and means you don't have to repeatedly tap numbers to get punctuation marks.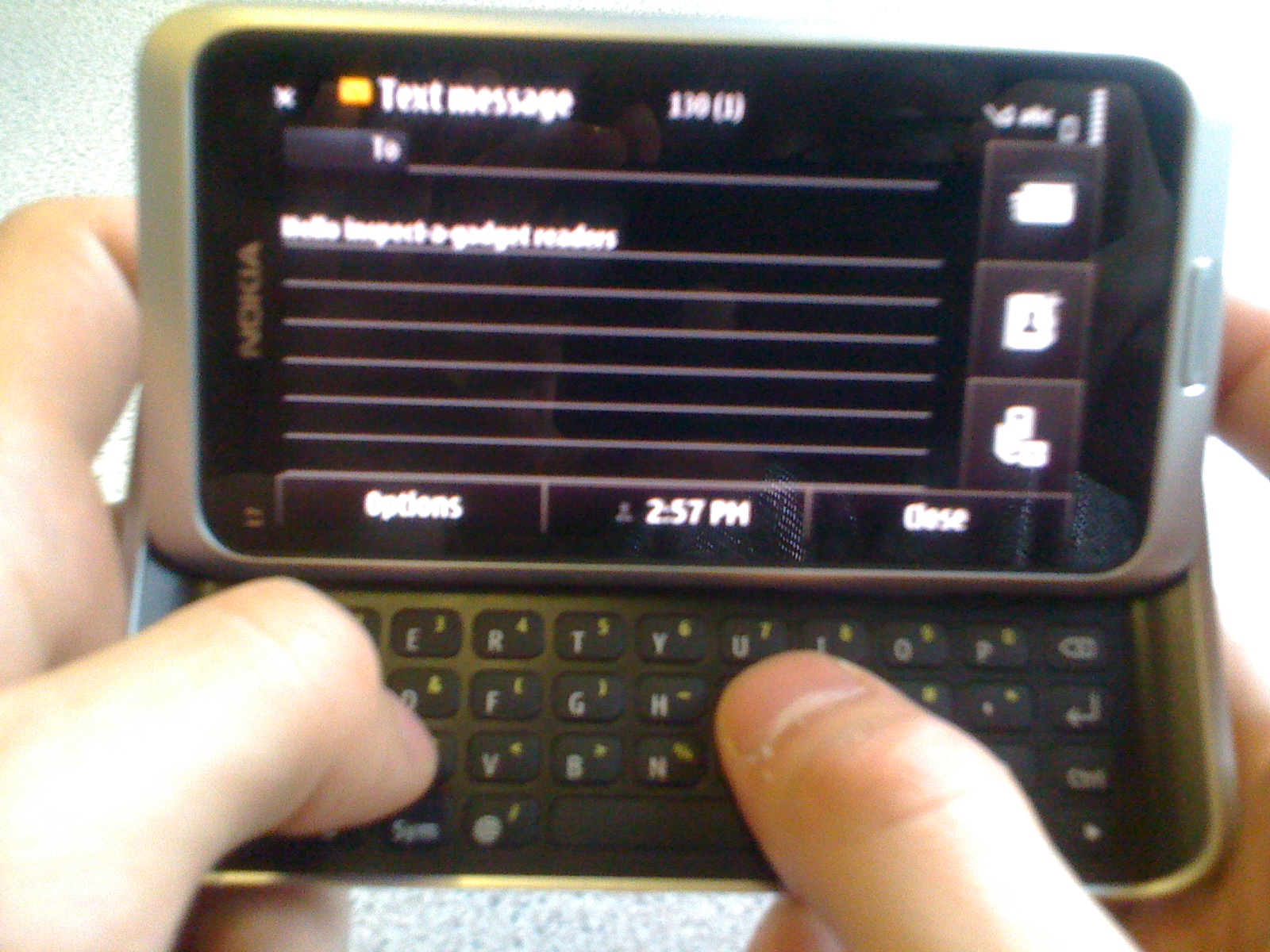 However, if you have small hands you may come a bit unstuck. You may find it hard to reach the centre of the keyboard and the top corners without running the risk of spraining your thumb. I've heard that it's a very nasty injury as well.
Now for the facts and figures, the E7 contains a 680MHz ARM 11 CPU, well short of the iPhone equivalent, 256MB of RAM, 350MB phone storage and 16GB mass storage.
It's hard to believe that AMOLED 4.3″ screen only carries a resolution of 640×360, it looks far superior, that said, it would surely look out of this world if it contained an improved screen.
Nokia have decided to call it nHD (Nokia High Defintion) and, using the same method, I could stick any letter in front of HD and claim it was a different kind of HD that wasn't actually HD, it's just bloody confusing and misleading.
The phone also has comes with a HDMI extension for the HDMI output sneakily tucked away under a little plastic door on the top of the phone.
The E7 bundle also includes as USB adapter, which allows memory sticks and various other items to be plugged into the E7. I know it's not exactly new technology but it's very kind of Nokia to supply all the leads with the phone, don't you think?
Maybe they just felt bad that there was no room for a Micro SD slot to be included, who knows.
Camera & Video
The E7, unlike the N8, has the 8MP camera flush with the back of the phone so it can lie flat on surfaces. The camera has a startlingly bright dual-LED flash, which helps take very crisp and clear pictures but it can also manage just fine without.
The array of controls for the camera surround the outside of the screen when in camera or video mode and they are all very responsive.
Unfortunately, the same can't be said for the video. It isn't a bad attempt, it just struggles to deal with fast and constant movement but it does a job nonetheless. One plus point is that the audio quality is good, with the audio for videos recoded in stereo.
Battery
The battery life actually holds up to Nokia's claims on the website. They state between 9-5 hours for talk time and 470-430 hours for standby time. This means that general usage, occasional calls, emails and texts with some web browsing and gaming falls in the middle.
Symbian
This outdated operating system is where the E7 falls down. Nokia are soon to ditch Symbian in favour of Windowns and it is a real shame that the E7 has missed out on this OS change.
Symbian is often slow and confusing with the amount of folders you have to go through to find a certain application. The three home screens are all laid out differently yet Nokia have managed to make them all look cluttered.
The E7 has access to the Ovi store, although this has nowhere near the number of apps available in the Android or iTunes app stores. The apps also don't run as fast as they do on Android and iOS counterparts.
Some of the widgets that come pre-loaded are merely shortcuts to webpages, which is a little bit cheeky, and this is made worse by the constant flashing of adverts that come with some apps.
Summary
Despite the fact the phone has excellent battery life, a smooth sliding mechanism that reveals one of the best QWERTY keyboards out there, and an admirably colourful responsive screen, the whole experience is spoilt by the combination of the sluggish Symbian OS and outdated processor.
I would recommend this phone to Nokia fans that are well versed in the pros and cons of Symbian, but to those who aren't I would advise you to steer clear. Or maybe just buy it to put on your mantelpiece and admire. The E7 is available for free with a £35 a month contract or around £500 if you would prefer it sim-free.