Review: The INQ Cloud Touch. Is the sky the limit?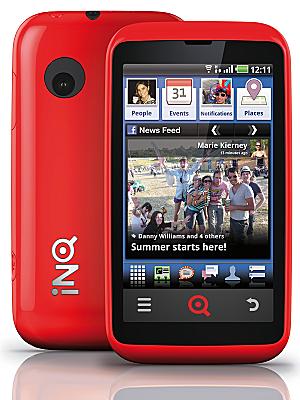 The INQ Cloud Touch is the first INQ I have ever heard of, never mind reviewed, so I've approached this with a completely open mind. The Cloud Touch is labelled as a budget Android smartphone that has been optimised for use with social media, namely Facebook.
Hopefully without giving too much of the review away, I would briefly describe this device as a 'grower'. Confused? Don't worry, I shall explain. Basically, it needs time and fair chance to show you what it can do and, as I found, it may surprise you.
Looks
I have to admit when I opened the very arty box that the INQ comes in I was shocked at the fire engine red phone that greeted me. It is also available in white and black, either of which would not have led to my friends gasping and asking, "whats that?" when I revealed the Cloud Touch.
There is no denying that the phone looks like a toy and I think this makes it a bit like marmite. People are either going to hate it or love it. The shiny rounded plastic case that covers the lightweight phone fits nicely in the hand and feels comfortable.
OS
The Cloud Touch runs Android 2.2.1 but it has been tweaked and comes with a few added extras. Even with a 800MHz processor it all runs as smoothly as Sean Connery's accent.
The standard Android browser is as responsive and reliable as you would expect, it can also be swapped for an alternative browser in the Android store. However, a nice added extra on the INQ is a predictive text feature that not only suggests words as you type but it also sticks it's neck out and offers up a following word.
After using the INQ for a while it was often able to successfully second-guess what I was about to type, which is always handy, but it made me feel like I must always talk about the same things.
Another fun little addition is the lock screen. It contains three touch-screen buttons, a padlock, a camera icon and a keyboard. You pick the item you want, obviously the padlock unlocks the screen, the camera opens the camera and the keyboard opens a page that allows you to search the web or the phone. After selecting the icon you simply drag it to the middle of the screen where it vibrates in excitement before completing whatever you asked it to do.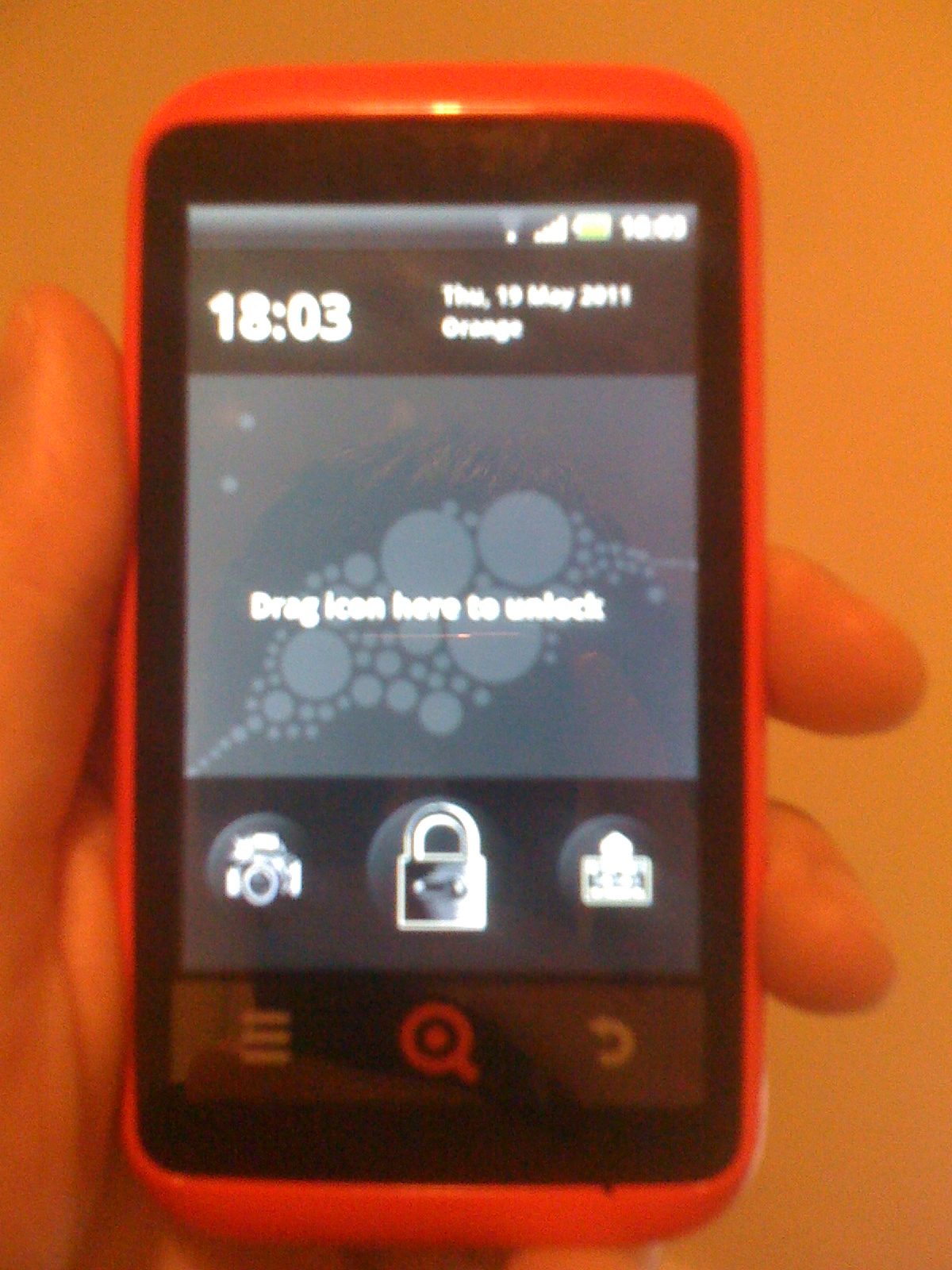 The usual drag and drop system on Android is available on the Cloud Touch and it is complimented by the also customisable tray along the bottom of the 3.5 inch WVGA screen.
One more noteworthy addition is the information button on the left of the phone. Once pressed it brings up a screen of valuable shortcuts and information made up of as many colours as a box of Crayolas. The talk time, memory and alarm status are displayed along with a row of one touch buttons along the bottom.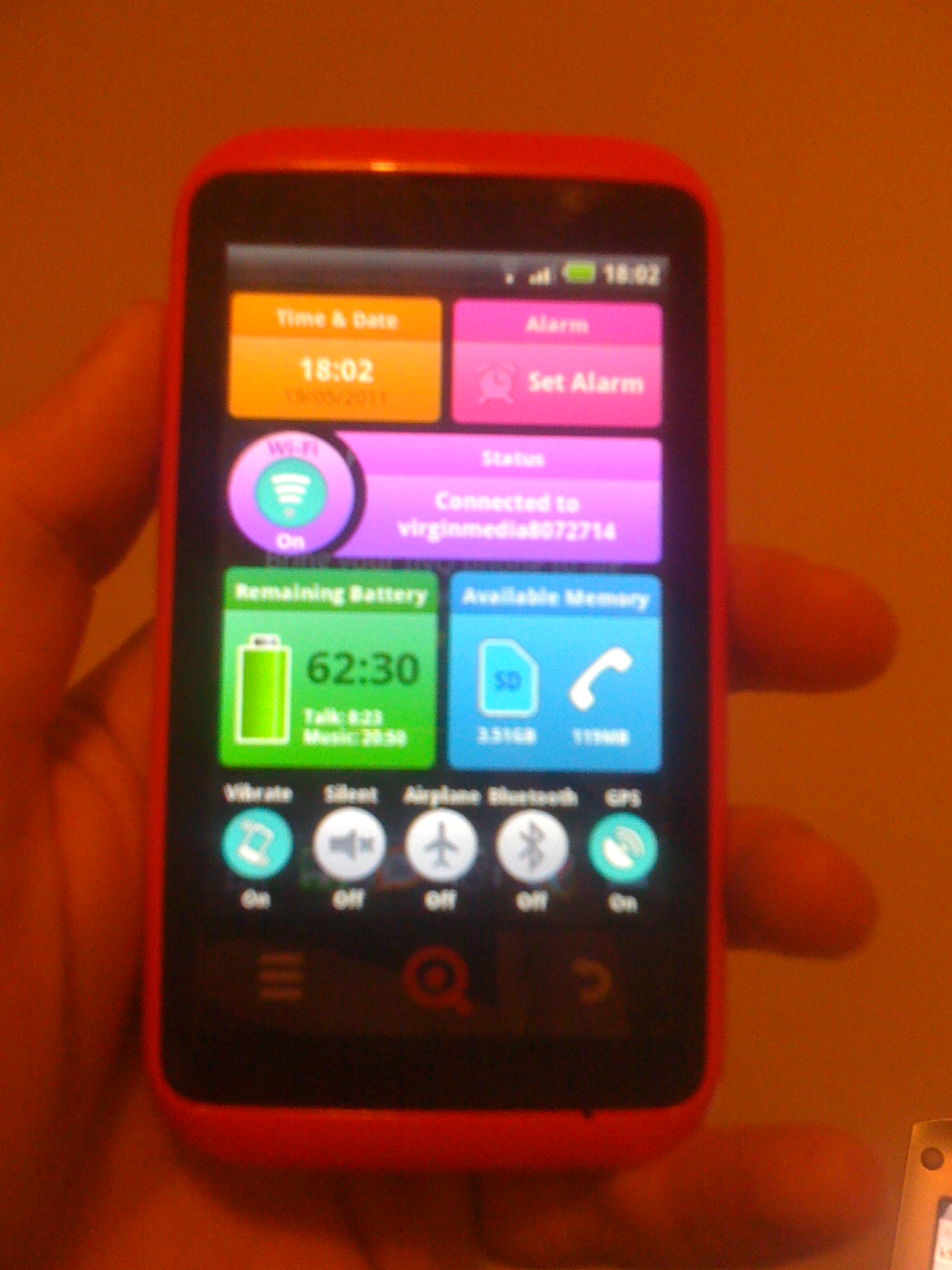 Facebook
This is meant to be one of the phones main selling points and Facebook integration can be found throughout the phone.
As soon as you set the phone up you are prompted to sync up with your Facebook account. The INQ syncs with your contacts available info, i.e. profile pictures, email and phone numbers.
There is a widget that takes up a whole home screen and it does a good job of showing your friend's latest status updates or videos and images. It also updates itself without the need for you to open the actual Facebook app.
The pick of the Facebook additions has to be the 'people' tab. Your top five friends, selected using the social media giants own social graph data, are offered up in front of your eyes, along with their latest exploits. You are then able to call or text them directly from the page. Sounds brilliant for stalkers.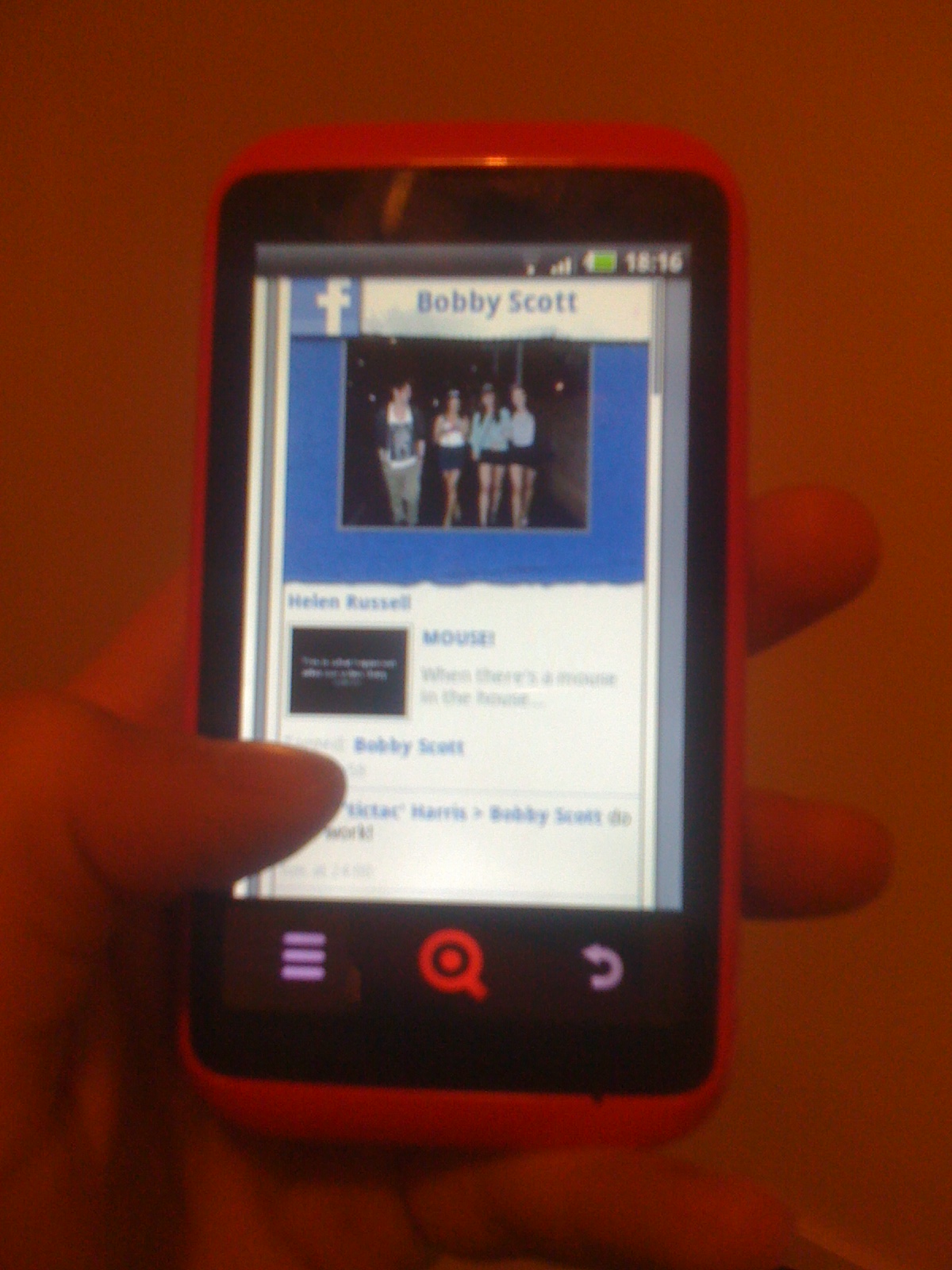 Thank you to my brother for allowing me to use a snapshot of his profile.
The Cloud Touch places a lot of emphasis on displaying as much as it can and it feels like the interaction side of social media has been put on the back burner. It is not as easy as it could, or even should be, to like or comment on something.
There is another button on the bottom of the right of the phone. This launches the music player, which is not the standard Android player, the Cloud Touch instead uses Spotify.
INQ have trumped Apple, kind of, I think. While the iPhone app requires a subscription the version on this phone doesn't require one. You are however restricted to listening to songs you already own as Spotify syncs with your music collection.
A subscription can be purchased for £9.99 a month and really, this needs to be done to make this inclusion worthwhile. Features like playlists don't work without a subscription and although it is a substantial and not entirely necessary outlay, it yields many benefits, such as downloadable playlists and music streaming.
Camera + Video
A 5MP camera and video recorder without flash is what the INQ brings to the table. Whilst the quality of pictures and videos may not be the best they are nonetheless what you would expect on a phone of this price.
There are a variety of picture editing tools though, from anti-banding to contrast alteration, and these all aim to and succeed in making slight improvements.
They easily produce content suitable for Twitter and Facebook, although very surprisingly there is no auto-upload function for Facebook.
Call Quality
The INQ phone speaker offers a comfortable level of volume and maintained a clear level of sound even with some background noise.
The phone's size means it is constantly close enough to your mouth to pick up enough sound without you having to bellow down the phone. Yet, the occasional signal drop is very noticeable mid-call.
Battery
The Cloud Touch's battery life is best described as very inconsistent. It is hugely dependent on what you are running and for how long.
A full battery can disappear within a day if you often Tweet and update your Facebook using a 3G connection. In the time I've had the phone it seems that web browsing and constant app usage actually eats more battery than phone calls.
The battery meter on the information screen, which I mentioned earlier, tells you how much usage is left as well as what you've used previous battery on. While these are guidelines they are still useful.
To optimise the battery life on the INQ you may need to turn off features that you aren't constantly using and while it may be annoying at first you will soon reap the benefits.
Conclusion
The Cloud Touch, which is available for around £239 sim free or free on £18 a month contract, would be ideal for Facebook addicts or possibly as a youngster's first phone. The simple yet modern look combined with the customised Android interface may not to be everyone's taste but it certainly offers great value for money.
While there are obvious improvements that could be made there is not one single major flaw that could be highlighted and the phone only improves as you become more accustomed to it. If the INQ was a Facebook status, I would definitely 'like' it.