Review: Samsung Galaxy S4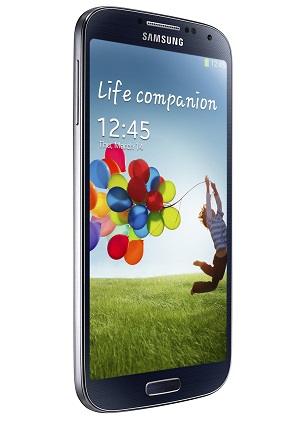 I have yet to own a Samsung phone but have taken great joy in the past few years at having them on loan to get to grips with. Admittedly I favour the giant Galaxy Note range over the more popular Galaxy S devices, but there is no denying the sales figures and the latter has taken the smartphone industry by storm.

Download this free guide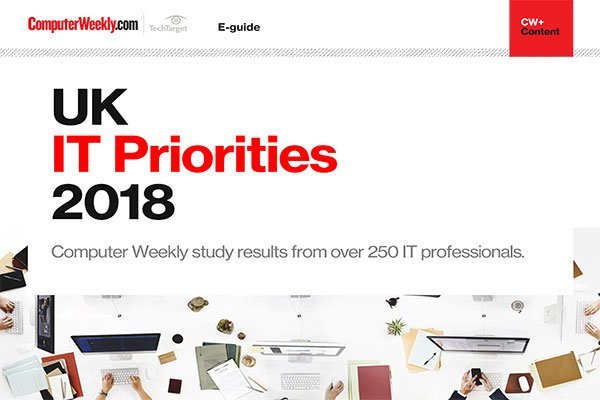 UK IT Priorities 2018 survey results
Download this e-guide to discover the results of our 2018 UK IT Priorities survey, where IT leaders shared with us what they are going to be investing in over the coming 12 months.
By submitting your personal information, you agree that TechTarget and its partners may contact you regarding relevant content, products and special offers.
You also agree that your personal information may be transferred and processed in the United States, and that you have read and agree to the Terms of Use and the Privacy Policy.
This month the company launched the latest in the series, the Samsung Galaxy S4, but after the impact of the previous devices, the question remained whether it could live up to the hype.
Unboxing the device, the first impression was it looked very similar to the rest of the family, but look closer at the specs and it became much more impressive. The screen has grown from 4.8″ to 5″, yet the thickness has shrunk by 0.7mm.
Picking it up, the handset felt light as a feather, which took me by surprise. However, the thing I like least about Samsung phones was still apparent. The casing felt cheap and the plastic backing made it uncomfortable and sticky in your hands if used it for any amount of time.
The problem with 5″ screens is it is quite tough to use with one hand. Unlike some of the smaller handsets available, which you can type and reach all the buttons on, the Galaxy S 4 has you stretching your thumb to leave that horrible ache in your wrist, meaning for lengthy use, you are better off tapping away with your free hand.
But, the benefit of a 5″ screen is noted the moment you turn the smartphone one. The 1,920 x 1,080p Super AMOLED screen is beautiful, crisp and clear and is a huge improvement on the 720p version on the Galaxy S3. The colours shine out from the device and every picture, video or webpage was as close to perfection as could be.
Responsiveness when swiping through the screens was incredibly fast. A favourite feature of mine was Air View, which utilises your finger hovering above to give you information before committing to a click. This was great when trying to find a specific time in a video or when going through a recording of an interview, making these apps much more usable.
Some of the other smart screen features were hit and miss. Smart stay, which keeps the screen on for as long as you are staring at it, is pretty reliable, whilst smart pause, which pauses videos when you look away from the screen, works perfectly.
However smart scroll, where the webpage or document you are reading scrolls with a tilt of your head, does make you feel a tad foolish and a little like you are headbanging rather than gently reading through a piece. It is close though and I think the S5 should have it nailed.
As with the rest of the Galaxy range, the S4 is running an Android operating system – this time version 4.2.2 Jelly Bean. Coupled with its own user interface, TouchWiz, it is at the top of its game when it comes to software. As well as the raft of applications available to you on the Google Play Store, Samsung includes its own array, such as S Health for tracking steps, exercise and health plans, and the easy to use S Planner calendar.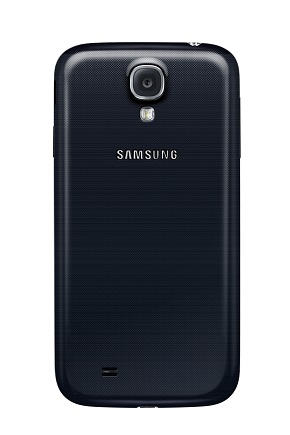 The hardware is powerful, running a 1.9GHz quad core processor, but it is disappointing as Samsung had been promising an eight core version at launch with extra battery saving powers. That said, the device's battery life was pretty impressive for this type of phone and with moderate use, we didn't feel we needed to charge it until after about a day and a half – unusual for power guzzling smartphones.
The 13 megapixel rear camera took superb quality photos and even the two megapixel upfront made for clear video calls. There were also a number of nifty built-in editing features such as beauty face, which smoothed the skin a little in snaps, and best face, which let you take five shots and pick the best one of each person featured for a group photo.
The video capabilities were also great with 1080p Full HD video recording at 30 frames-per-second and with a screen of that size and quality, it was fantastic to watch back on.
Unsurprisingly with all these features, superb software and pretty impressive hardware, the price tag is a little eye watering. SIM free the device is around the £500 mark – although it was originally closer to £600 – and most of the contracts are at the premium end of the spectrum, from around £30 per month upwards. However, this is a high-end smartphone that has just hit the shelves and these expensive amounts have become the norm.
Would I splash out for it though? I think not. I love how the phone runs and all the additional features brought to the handset by both Samsung and Google. However, I just can't get over how a device this powerful and pricey can feel so cheap. If Samsung ditched the sweaty, plastic casing, I would be sold. Until then, I think there won't be any tears when I send it back.


Available free on Vodafone Red Business with unlimited minutes and 2GB of data for £35 per month.