Review: Motorola Atrix. The Next Generation Of Smartphone?
Motorola have labelled this "The World Most Powerful Smartphone", which after my review I may have found some truth in, all be it with help from a number of accessories. Luckily for all you readers I have also been able to get my hands on a shed-load of these accessories, yes, yes don't worry I also got the laptop dock from the advert.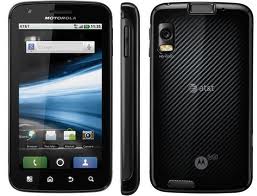 Currently, there is little in the market that can rival this dual core Motorola in terms of processing power. There is the LG Optimus 2X and the upcoming HTC Sensation but neither of these alternative dual core smartphones have been the subject of a huge media campaign like the Atrix.
Motorola are not looking to gain a head start or set a benchmark here, they are looking to revolutionise how we use smartphones and other devices. The question, can the Atrix, fuelled by it's 1GHz dual-core Tegra 2 processor, be the phone that achieves that goal? If not we can at least see that they have come a long way since 'Hello Moto'.
Looks
The Atrix is half black plastic and half scratch resistant Gorilla glass. The glass covers the 4-inch, 540×960 touchscreen, along with the familiar Android buttons and the front facing camera.
The Motorola measures 2.5 inches wide, 4.63 inches long, and 0.43 inches thick, making it almost as thin as an iPhone 4. It weighs in at 135 grams, which may sound heavy, but when holding the phone you don't really notice the weight, in fact I think it feels half the weight.
The power and lock button, as well as the 3.5mm headphone jack, is situated on a slope along the top of the phone and it doubles as a fingerprint scanner. I'll admit I did feel a bit 007 when I was swiping my finger the first few times. Once set up, Motorola have not lied, it does only recognise your fingerprint.
It is a nice little party piece to show your friends. But, be warned, you can be left a bit redfaced if the Atrix decides you have swiped too fast or that your swipe was not long enough, which happened to me on a number of occasions.
The volume rocker sits in the top right corner while the Micro USB and HDMI ports are on the bottom left. The rear is covered in a simple yet enticing pattern and has the 5MP camera with LED placed in the top left, with a speaker almost in line with it at the bottom of the phone.
Overall the Atrix is sleek and mysterious looking but a bit bland. More expensive and impressive materials could have been used but that could then have compromised how durable the phone feels. I would recommend you buy a case as this Motorola is rather smooth and at around £500 simfree you don't even want to think about dropping it.
OS
Although the Atrix comes with 2.2 Froyo Motorola have stated that a 2.3 Gingerbread update is on the way. In the meantime should there be any updates for the pre-loaded Google apps they are available to update seperartly. The Android has been customised with Motorola's much-maligned Motoblur. Thankfully Motoblur works well on the Atrix, the social media widgets are nice and colourful and they can be moved and resized across the 7 home screens.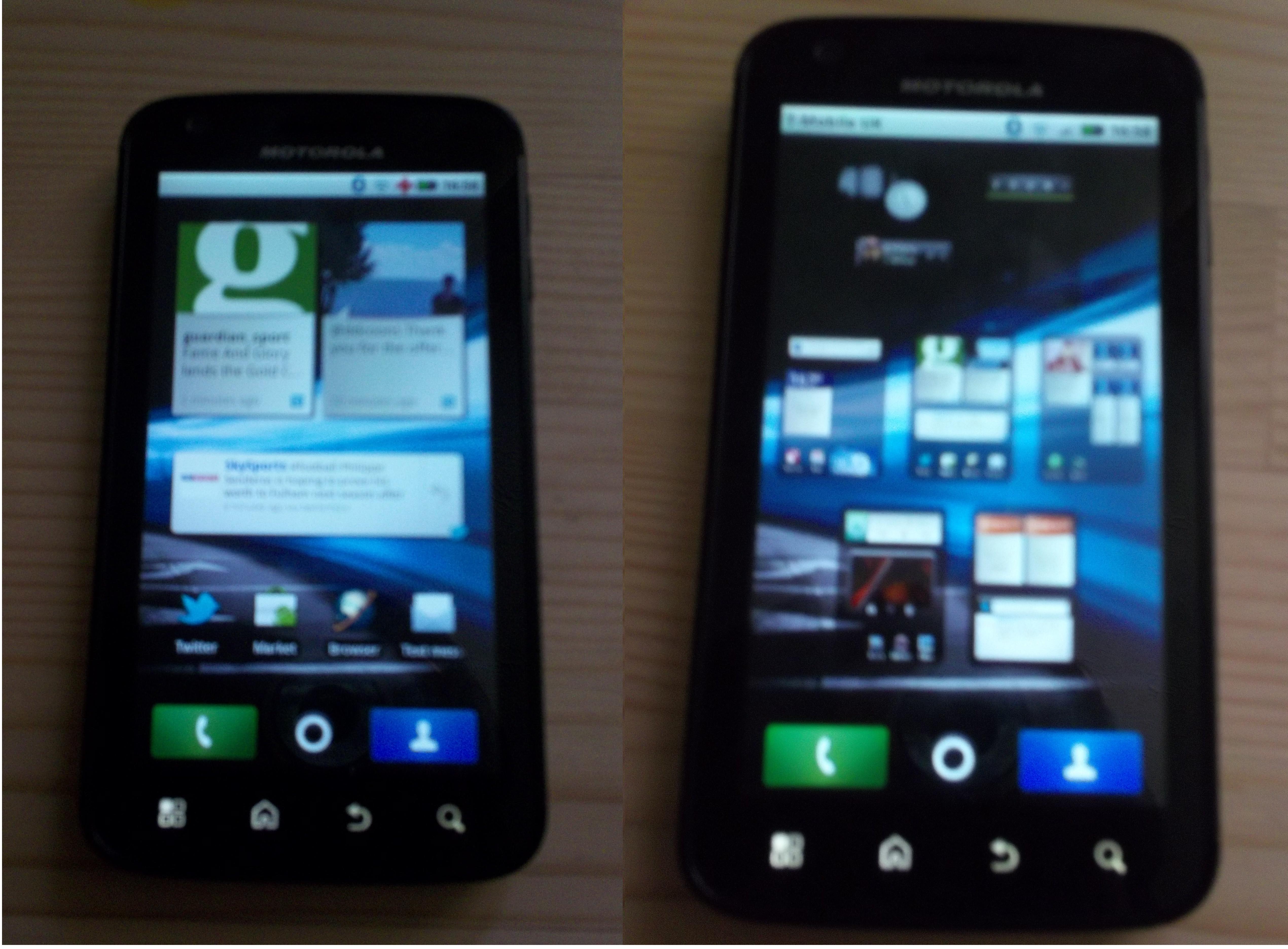 It comes preloaded with a selection of Motorola and Orange apps, some more useful than others. Quickoffice is another notable inclusion.
I found myself vigorously shaking the Atrix at times, trying it to flip and rotate the screen using the accelerometer in certain apps. It seems that the layout of each app is pre-programmed. It changes of its own accord when you open the camera and when it is docked.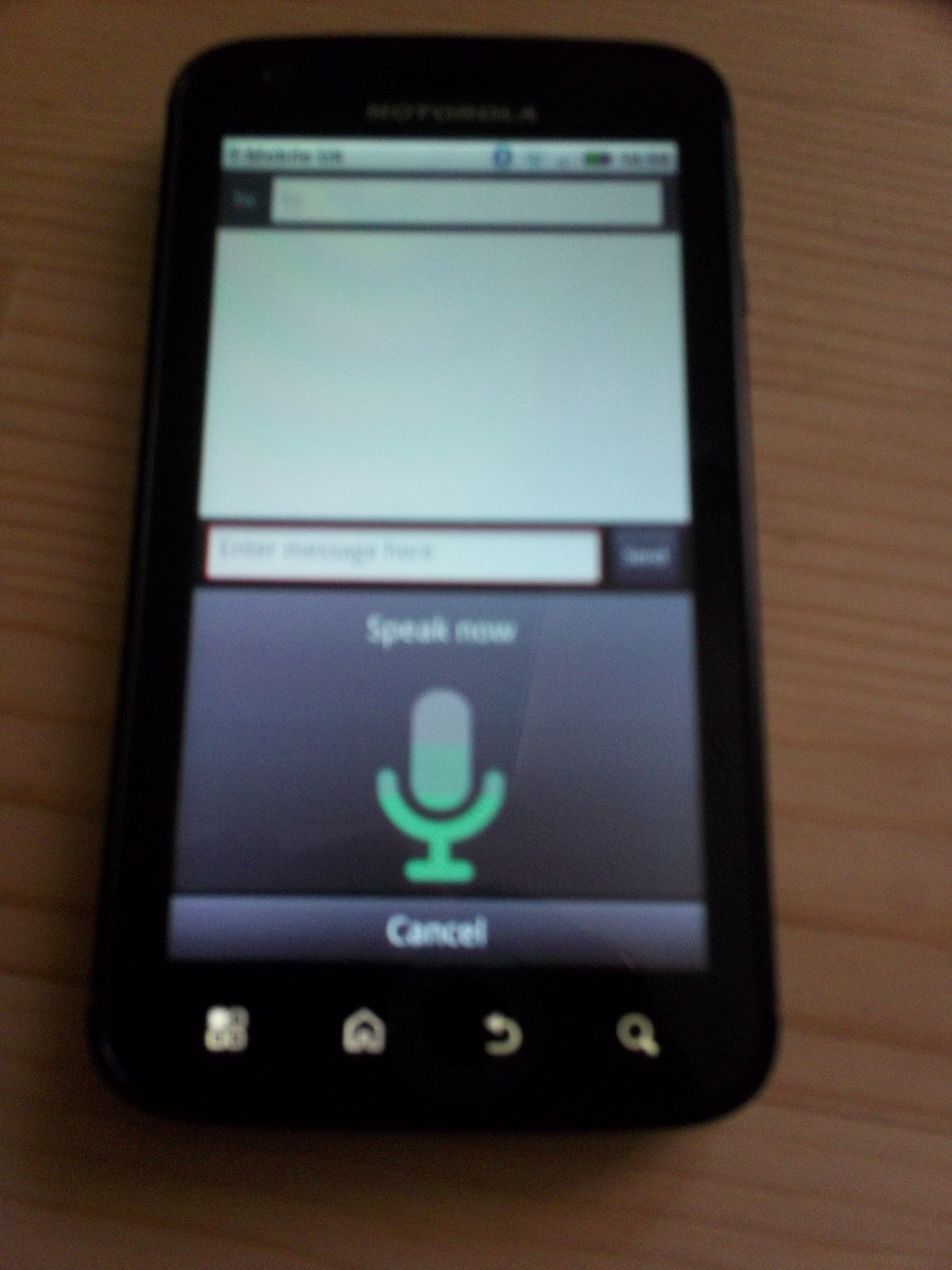 The keypad is one of the best I have used on any Android device. It is responsive, doesn't get sluggish, and the buttons are well spaced. Furthermore, by pushing a microphone button you can speak, rather than type, texts and emails.
After thorough testing I can confirm the Atrix is a polite phone, if you utter any swearwords it chooses to display them as ####.
Moving on, similarly to the INQ I reviewed a while back, there isn't predictive text but suggestive text. A bar with a list of words appears above the keyboard as you type and in time the phone learns what words you use most and prioritises them. Very handy indeed.
Dual Core
Need For Speed, which is very graphic heavy for a smartphone game, was as polished as Harry Hill's head. The 1GB of RAM that the Atrix is equipped with helps toward the smooth running and multi-tasking that the phone is capable of.
Playback of videos I recorded did not stutter once, the keyboard never lagged and the phone only takes a few seconds to fire up.
This Motorola comes with 16GB of internal memory but of course that can be added to with the MicroSD slot.
Camera & Video
I've already mentioned the 5MP pixel camera and the interface is very user friendly and simple. It includes effects such as negative and sepia, as well as scenes such as night and sport.
The front facing VGA camera obviously isn't as good in terms of picture quality but it does work well for video calls and, if your still in spy mode from all the finger swiping, taking sneaky snaps of people sat behind you.
The camera also doubles as a 720p HD video recorder, which works well even in low lighting. It even copes well with movement as blurring and distortion are kept to a minimum.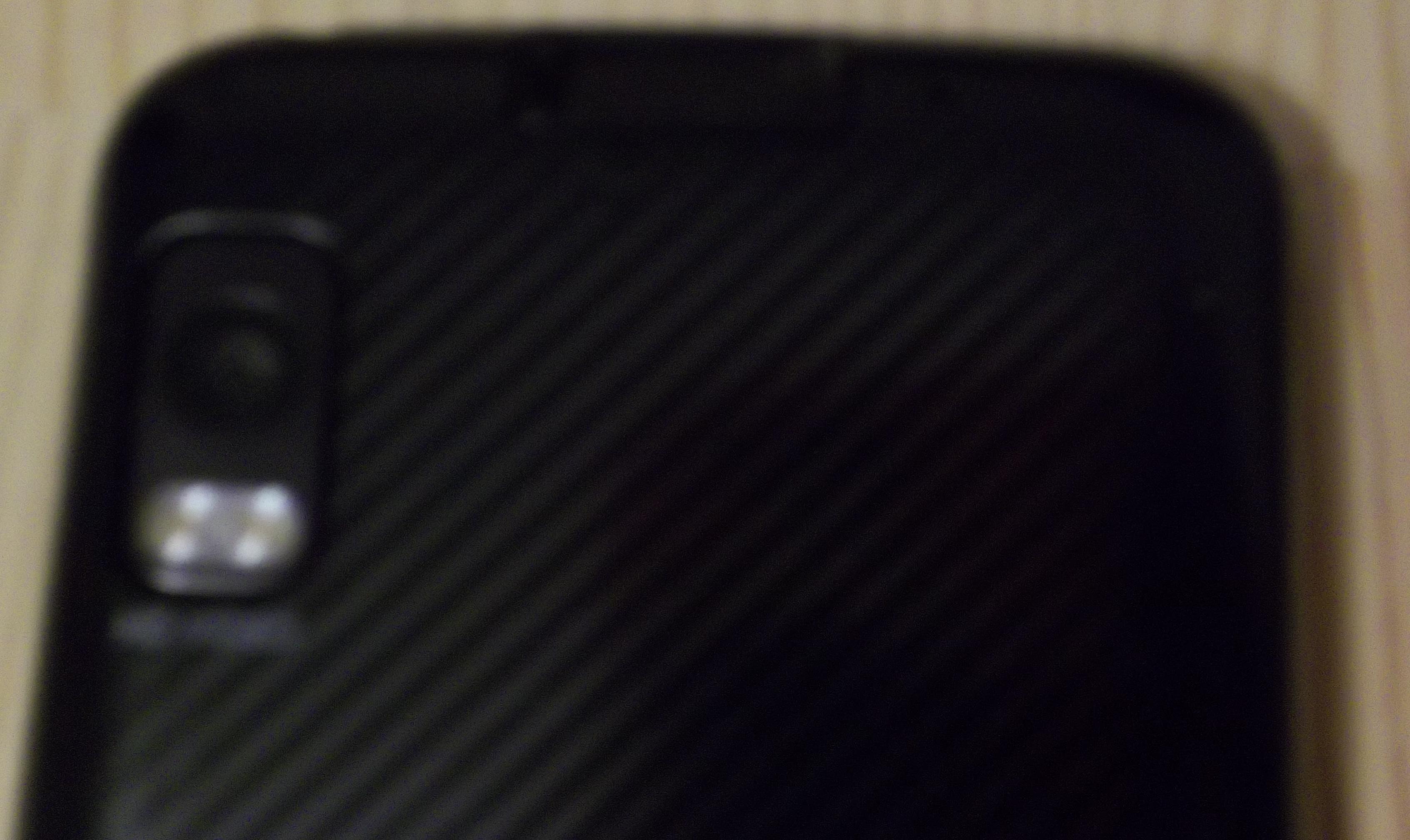 Call Quality
The earpiece and microphone on the front of the Atrix deliver and receive good levels of clear sound. There was the occasional crackle during calls but nothing more than that.
The mesh-covered speaker on the rear of the Motorola is impressively loud with low levels of distortion. In fact I even turned it down whilst playing Need for Speed because it started to sound like I was at a NASCAR event.
Battery
The Atrix comes with a large 1930mAh battery inside, bigger than the rival LG Optimus 2X's 1500mAh, and it coped well with around 24 hours of fairly heavy usage, including web browsing, constant twittering, gaming and phone calls, from one single full charge.
Realistically you could squeeze a lot more time out of the device if you keep your usage in check and adjust the brightness and Wi-Fi settings.
Motorola give official battery life estimates of 540h talk time and 400h standby. Put simply, the Atrix could cope with two days sensible usage without needing a boost. Impressive considering that in the past Android devices were notorious for poor battery life.
Accessories
Now we come to the Laptop dock, which many gadgets fanatics have gotten themselves all worked up about and looking at it you can see why.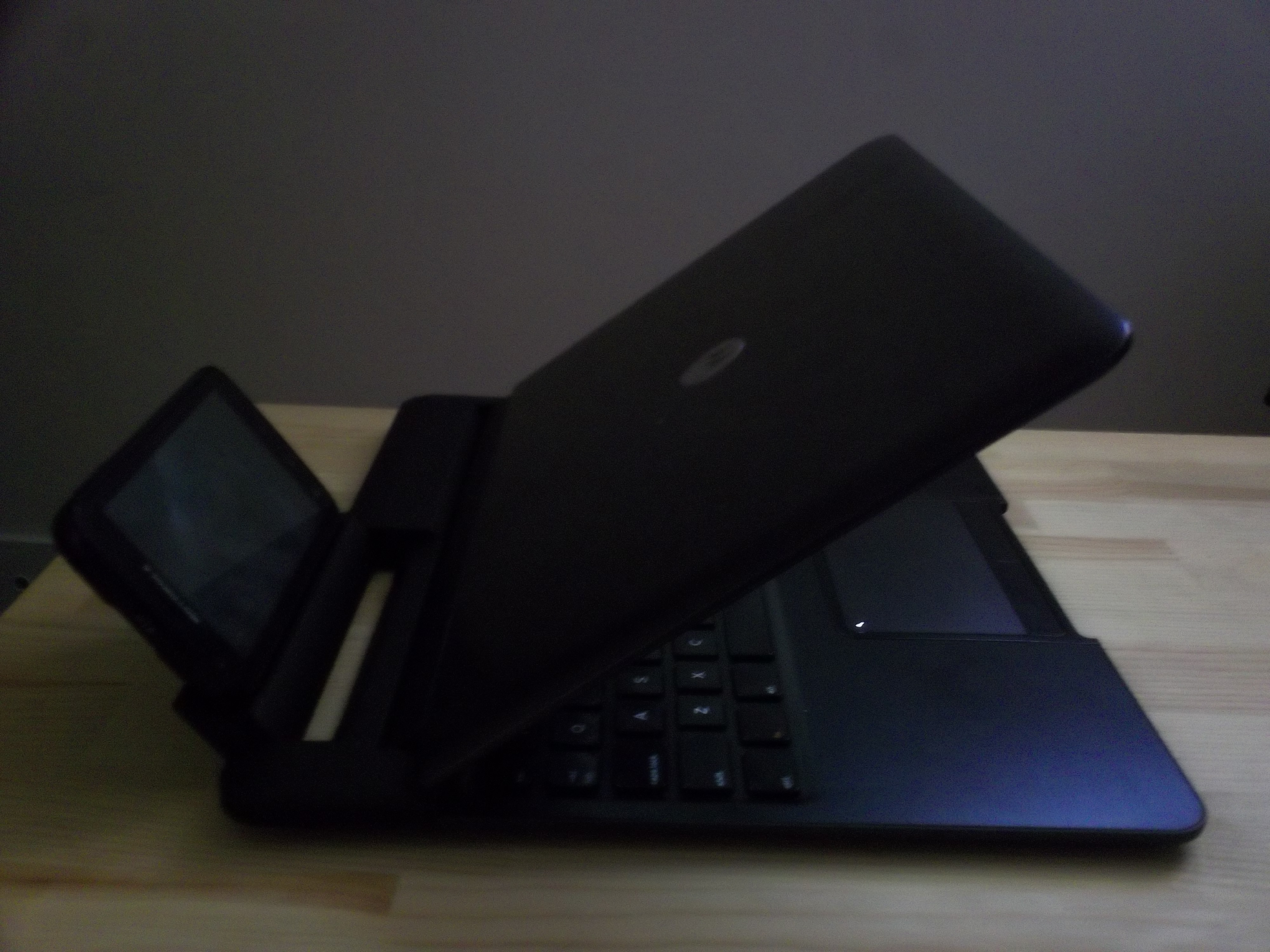 It weights marginally over 1kg and is constructed from a combo of soft touch plastic and brushed black metal. It has an 11.5-inch display with a resolution of 1366 x 768 and a full width keyboard.
The trackpad, which looks large in proportion to the rest of the laptop, also includes a long metal button, divided by a line down the middle. Just below this is the small battery button, which displays the readout when pushed. The back features two USB ports and the power jack.
There is no denying the beauty and workmanship of this accessory, however the single touch trackpad, which also doesn't allow single finger scrolling, ruins webpage browsing. It worked far better with the Bluetooth mouse.
The laptop is merely an ornament until the Atrix is docked, then it springs to life. The lapdock also charges the phone, even when not plugged into a power supply, all whilst meeting Motorola's estimate of 8-10 hours of usage.
The software that allows the Atrix to effectively turn into a laptop is called Webtop. When docked Webtop displays a window of the Artix's phone screen on the desktop and you can use it as normal.
The only software that comes on the laptop is a selection of Motorola media centres, Facebook and weirdly Firefox. Considering Google is already aligned with Android, surely Google chrome should have been used.
All in all, the laptop dock is very exciting and looks amazing but in practice the software and over all usability let it down. Motorola are definitely on to something and with more work this could and most probably will be a huge success in the future. However, for the £250 it costs you could get a decent netbook.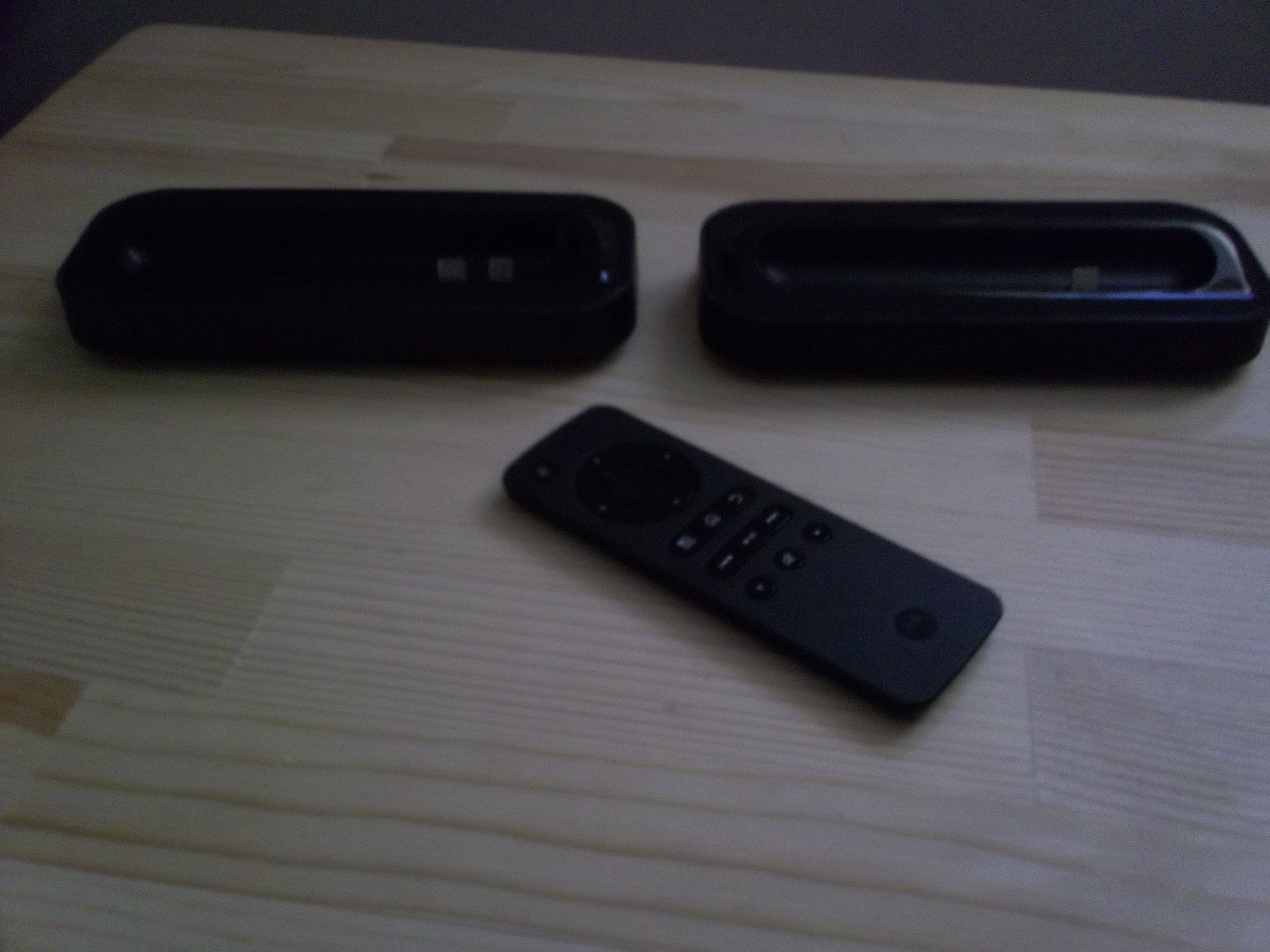 The Multi-media desk dock and remote, which costs around £65, fairs a little better, mainly because of the software. The dock is a slab of black plastic, similar to the charging dock next to it in the picture, with an HDMI out and 3 USB ports on the back.
The Entertainment Centre that Motorola have come up with is an easy to navigate interface that is used to access videos, music and images. The remote has to be reasonably close to guarantee that when you push a button it will register.
This may be more valuable for business men in presentations but for home use it is less hassle just to plug the HDMI straight from the phone into the TV and control it by hand.
Conclusion
In terms of other Android devices, despite running 2.2, it is without doubt one of the best smartphones available now. On paper the specs are impressive and thankfully they don't disappoint when put to the test.
This phone isn't just for businessmen, Motorola and Android's willingness to allow heavy levels of customisation mean that you can easily turn this phone into your phone.
Available for free on Orange 24-month contracts priced £35 and over you'll be in it for the long hall but the upcoming 2.3 update should help tide you over.
If you do decide the Atrix is for you, which I can see many people doing, you then face the dilemma of deciding whether to delve into your wallet once more for the accessories.
I was extremely excited to get my hands on the laptop and my expectations were high but the novelty soon wore off and reality set in. Motorola have to be given some credit for their efforts, even though the laptop and multimedia dock look brilliant and are excellent in principle, they are flawed. They add to the experience but not enough to justify their current price tags.
I think we can all expect to see other manufacturers follow suit soon. Hopefully they will learn from Motorola's shortcomings because these ideas and accessories are certainly well worth developing further.